EDIT – The recipe for the lemon meringue pie has temporarily been removed.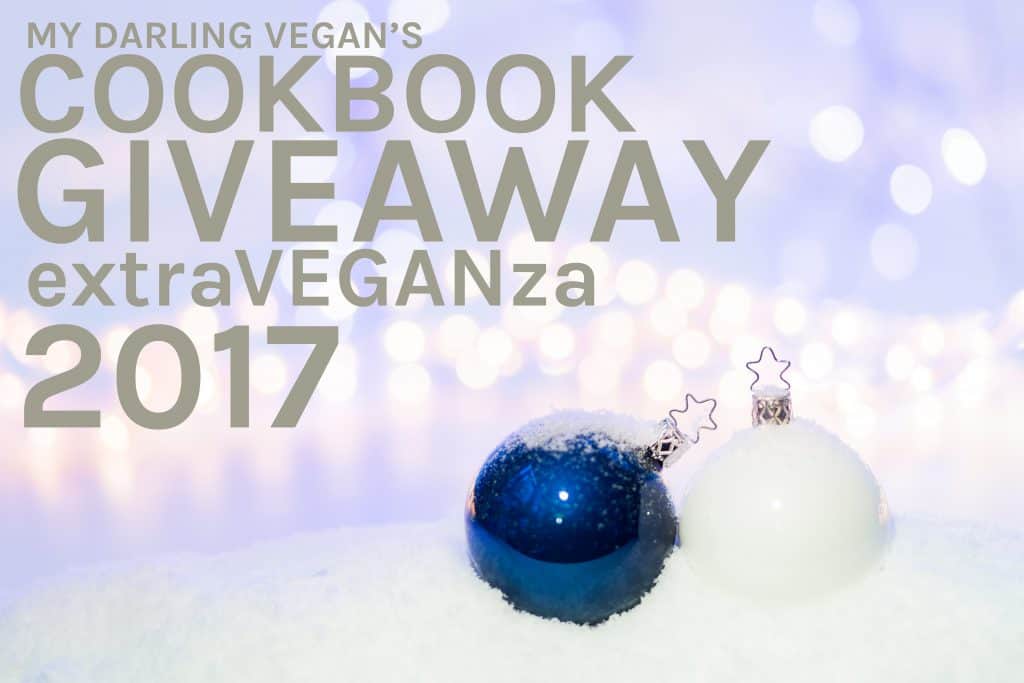 It's day 5 of Cookbook Giveaway ExtraVEGANza!
Make sure to enter into the giveaways for the first four books of the week, The First Mess, Fuss-Free Vegan, Vegan For Everybody, and Smith & Daughters: A Cookbook.  But before you head over there, I want to give you a sneak peak into our 5th cookbook of giveaway week. This book is one I think you're going to love.
Why do I think that? Because it's a good one!  
Today's book comes from long-time veteran and veteran cookbook author, Robin Robertson who has been writing vegan cookbooks before it was cool. In fact, the very first cookbook I ever bought was Robin's, Vegan Planet, which is a HUGE book with 425 original plant-based recipes and pages of tips and tricks on going vegan. It was my single-most influential vegan resource early on and one I still recommend for new vegans. In addition to that book, Robin has written over a dozen more cookbooks with her most recent one being the book of the day, Veganize It!
Veganize it! is a book of easy plant-based recipes that take classic favorites, remove the animal products, and turn them into simple vegan magic proving vegan eating can be easy and deeply satisfying.
Let's take a closer look.
Some of the reasons I love this book are:
1. Let's talk about the chapters in this book. As you would imagine, the entire book is dedicated to veganizing traditionally animal-heavy foods so the chapters break down by different animal proteins. Among the chapters you'll find DIY Dairy-Free and Egg-Free, Too, Plant-Based Meats, Vegan Charcuterie (!!), and a whole chapter of veganizing seafood, Instead of Seafood. I love the concept of this book that is demonstrated in these chapters. It's a book that proves ANYTHING can be veganized.
2. Now let's talk about the recipes. The recipes you'll find in this book are simply mind-blowing, such as Handcrafted Pepperoni, Fish-free Fillets, Maple Breakfast Sausage, Vegan Mascarpone, and so much more! This book covers every recipe that may seem hard or impossible to veganize and Robin finds a way to do it. Better yet she does it with easy-to-find, whole food ingredients, that most everyone can access. No matter where you live, you can easily make the incredible recipes from this book.
3. The book starts with a detailed chapter titled, "Vegan Basics". In this Robin gives DIY baking and cooking tips, a thorough pantry list with descriptions of each ingredient including how to store, use, and cook with them, useful kitchen equipment (which she keeps very simple) and more. Robin has been vegan for about 30 years and so I appreciate the perspective of a seasoned pro like her.
But wait, there's more!
Robin's publisher, Houghton Mifflin Harcourt, has offer me the chance to run a giveaway for you! One lucky reader will win a FREE copy of Veganize It! Enter below for a chance to win.
Giveaway open to U.S. residents.
This post contains affiliate links.