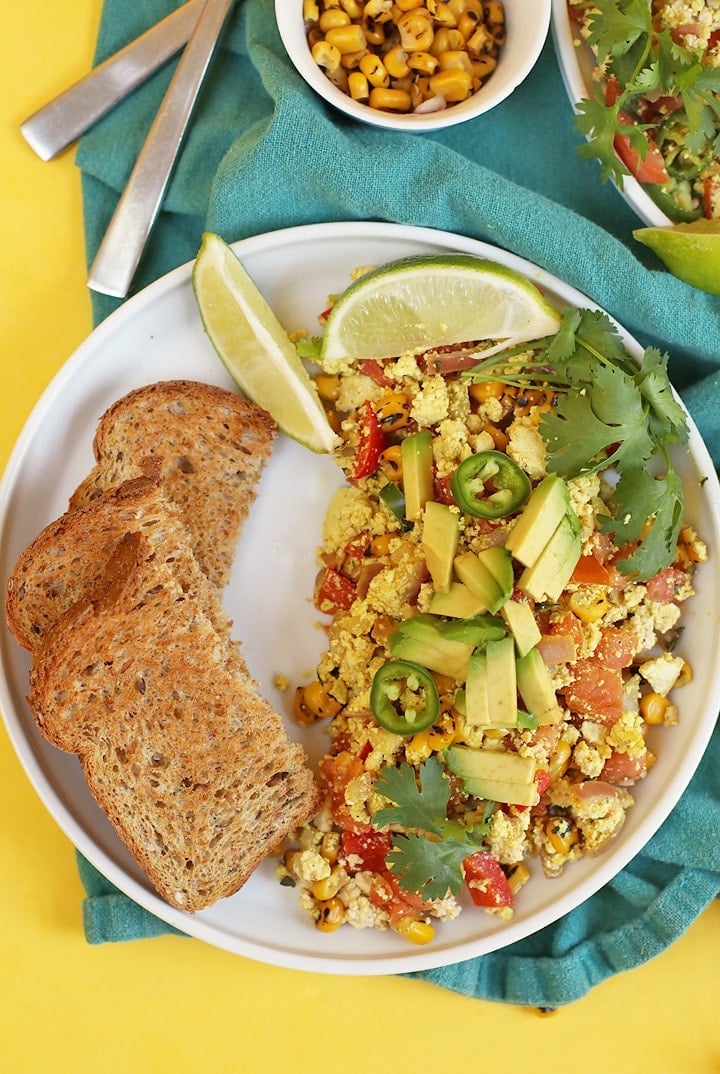 As I write this, I am on my last trip of the summer – a family vacation in the Puget Sound. Tomorrow I will return home and shortly after that start getting ready for the school year. Summer, which started out so painfully, has turned out to be pretty great, filled with adventure, personal growth, time with family and friends, and new business endeavors. As summer wraps up, I breathe a deep sigh of gratitude and relief, remembering once again that attitude is the only aspect of life I can control and showing up is half the battle.
Before I join my family for the adventures of the day, I'm stopping by quickly to share this Mexican Tofu Scramble with y'all. This vegan and gluten-free breakfasts is one of my go-to scrambles, inspired by an old favorite at Vita Cafe.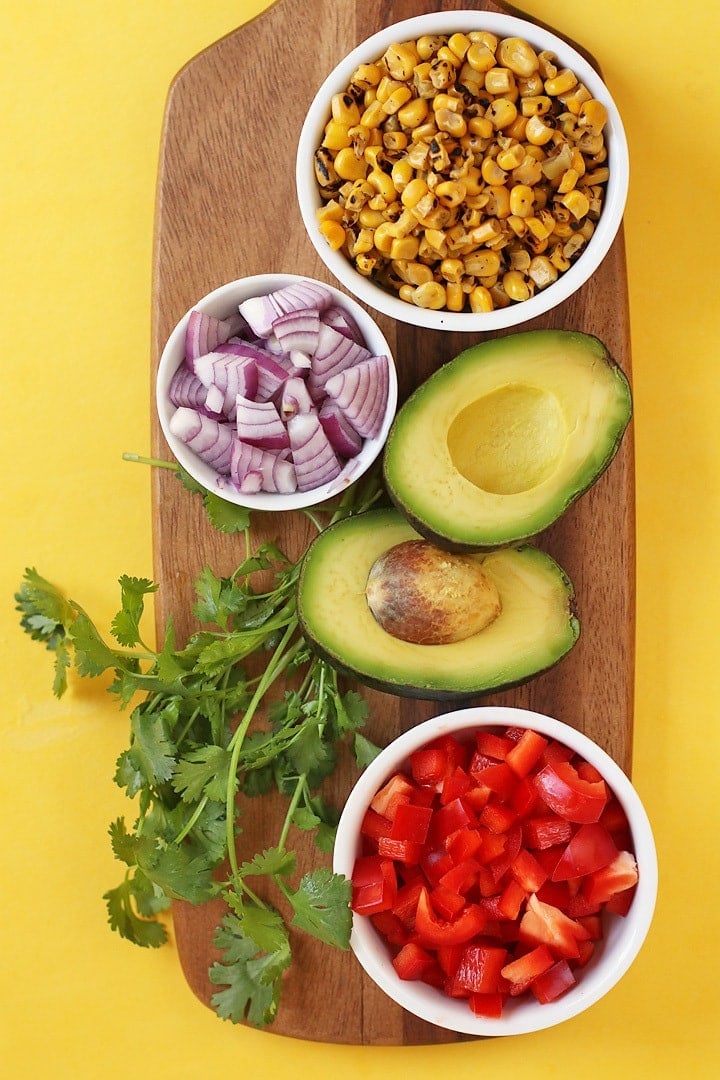 When I first moved to Portland, my former partner and I had a weekly breakfast date at Vita Cafe. This restaurant has since been shown up by an incredible number of other vegan/vegetarian brunch spots and it's one I rarely go to anymore (or maybe that's because I rarely go to brunch anymore) but for years we were regulars, sitting in our corner booth, drinking coffee for hours and enjoying the mostly vegan menu. Despite all the pain that came with the end of my marriage, I'll treasure these memories forever.
I tried most meals on their menu, but I would always return to my favorite. Yep, you figured it out, the Mexican Tofu Scramble.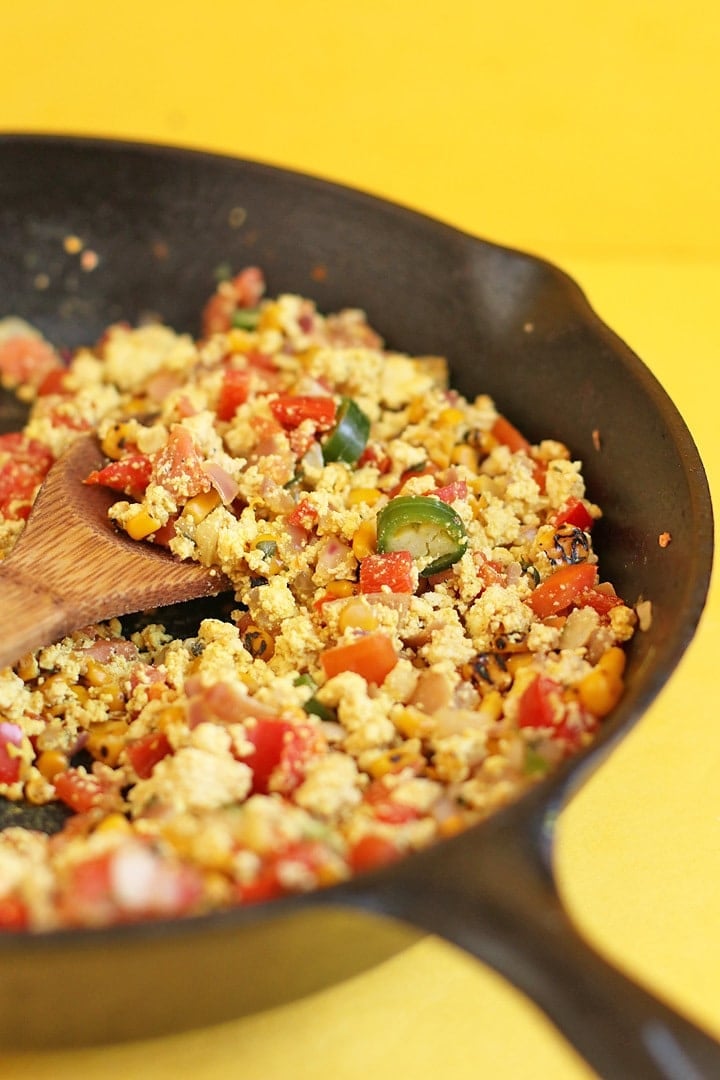 For those of you familiar with Vita Cafe, this Mexican Tofu Scramble is not meant to be identical to the dish offered there – simply inspired by it. For that reason, there is a lot of room for variation in this recipe. Feel free to sub out vegetables and season to your liking!
There you have it – the Mexican Tofu Scramble. A delicious, hearty, and wholesome way to start your day.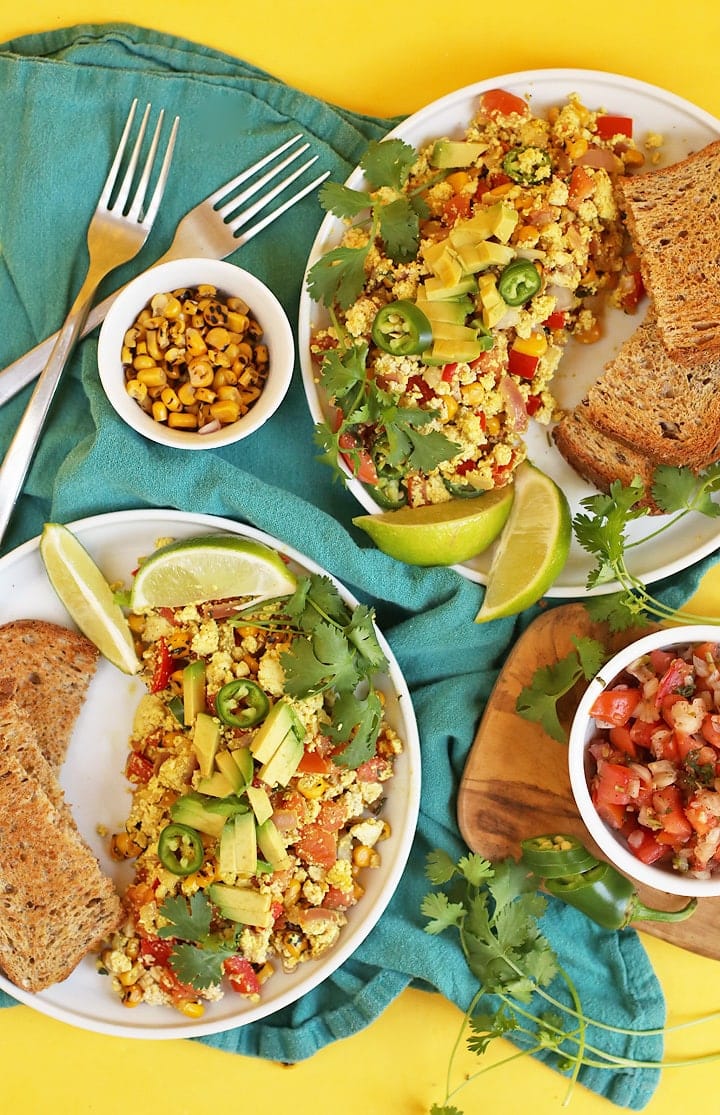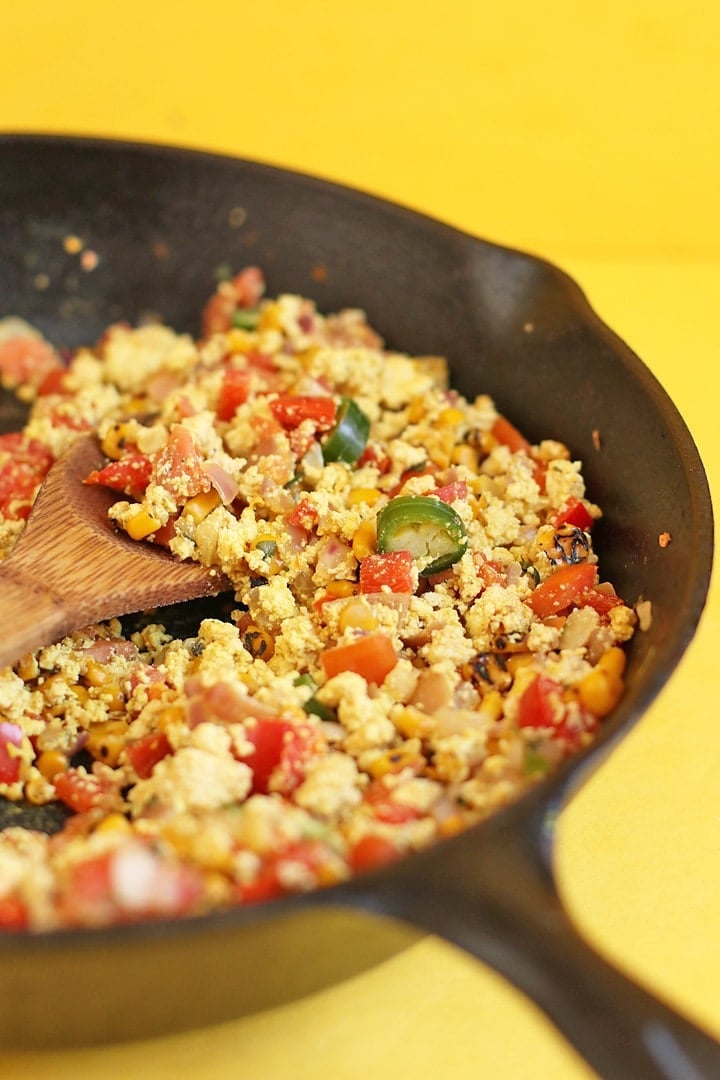 Mexican Tofu Scramble
Ingredients
Tofu Scramble
8

ounces

extra firm tofu

2

tablespoons

nutritional yeast

1/4

teaspoon

salt

juice of 1/2 lemon

1-2

tablespoon

cooking oil

1/2

red onion,

chopped

1/2

red bell pepper,

chopped

2-3

cloves

garlic,

minced

1

jalapeño pepper,

seeded and minced

1/2

cup

corn

3/4

cup

pico de gallo
Toppings
fresh lime

cilantro

avocado
Instructions
In a small bowl crumble tofu to the texture of scrambled eggs. Add nutritional yeast, salt, and lemon juice and set aside.

In a large skillet heat oil over medium heat. Add onions and sauté for 5 minutes, stirring occasionally. Add bell pepper, garlic, and jalapeño pepper and sauté for another 5 minutes until thebell pepper is tender.

Stir in corn and crumbled tofu. Heat all the way through, stirring occasionally.

Remove from heat and stir in pico de gallo.

Serve immediately with toppings of your choice.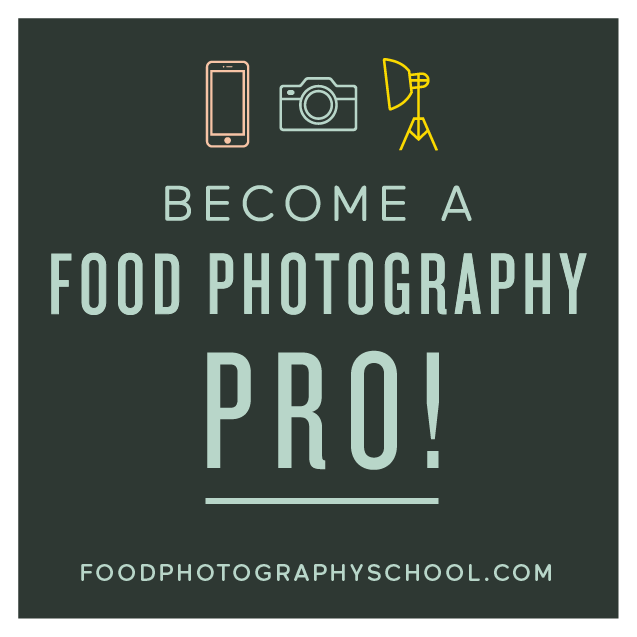 Sign up for
My Darling Vegan Newsletter
get a FREE copy of my Clean Eating Vegan ebook
Advertise Here