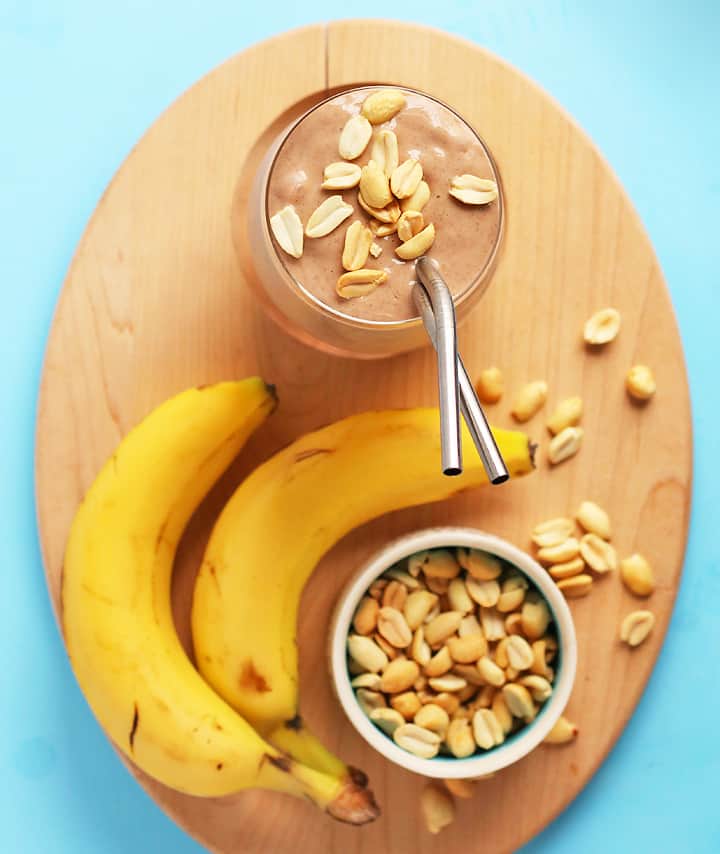 A few months back I made some Peanut Butter Protein Bites with my favorite protein supplement, peanut flour. You know, that great tasting, high protein, low calorie alternative to protein powders? As I mentioned then, I LOVE peanut flour; it tastes incredible with no lingering aftertastes and has 16 grams of protein in just one serving. It's hard to find anything that quite compares. For that reason I put peanut flour in and on everything (well, that might be an exaggeration) but my favorite way to use this super food is protein shakes. And if I'm not having a Tropical Green Smoothie in the morning, I'm most likely having this Chocolate Peanut Butter Protein Shake.
Chocolate AND peanut butter for breakfast? Why not?!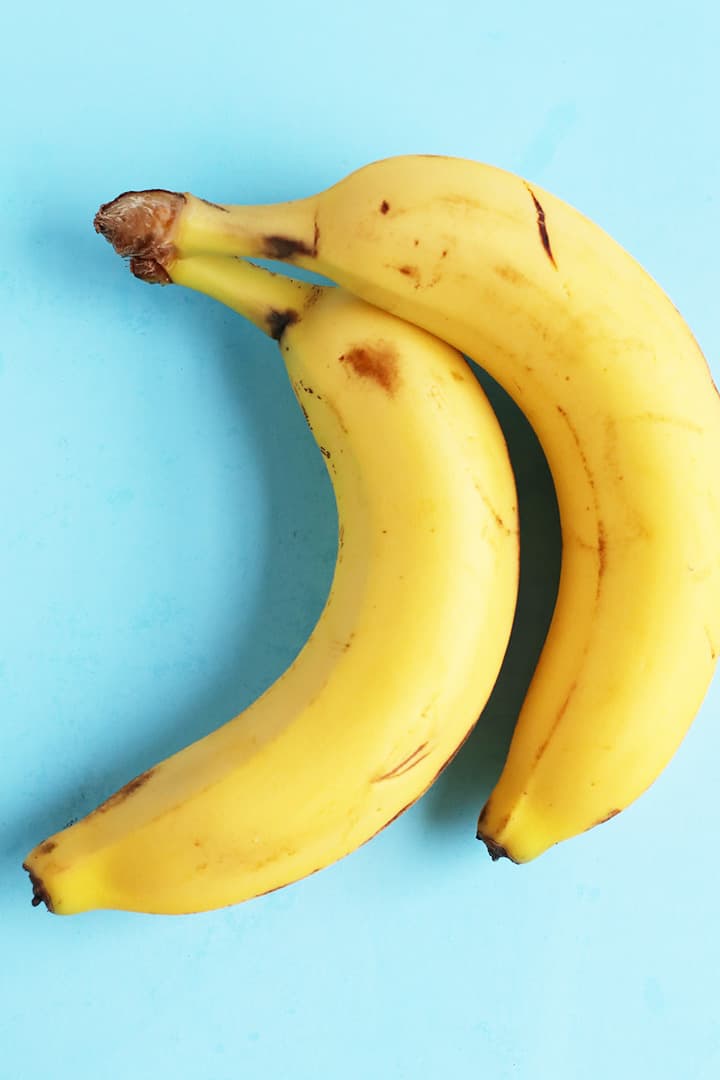 I've been making this protein shake for years. During my second pregnancy I discovering the wonders of peanut flour. A pregnant woman is suppose to get around 70 grams of protein a day. This can be challenging on a vegan diet. This can be even more challenging when nausea is your constant companion, making eating food nearly impossible.
Enter this Chocolate Peanut Butter Protein Shake. A wonderful way to get 20 grams of protein in a simple, delicious, and manageable way that put my nausea (temporarily) to rest. I had 1 of these shakes almost every day. My son was probably built on chocolate and peanut butter.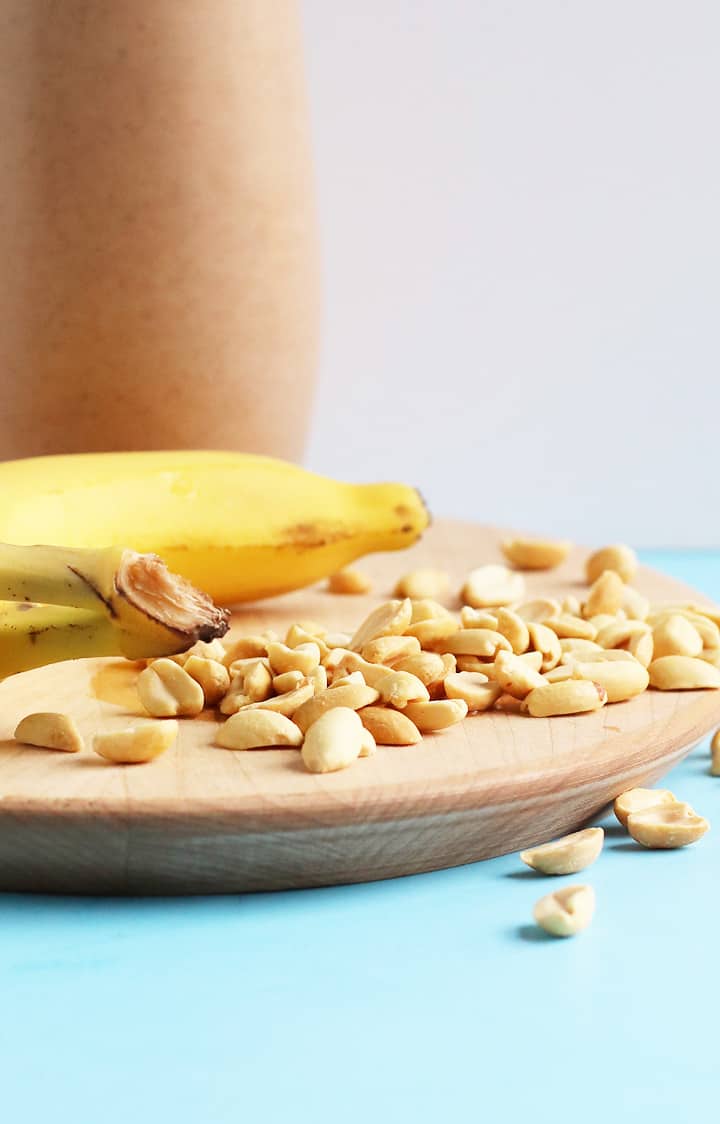 These Chocolate Peanut Butter Protein Shakes helped me survive my second pregnancy and it is still a go-to breakfast or snack. For one thing, it taste like a chocolate milkshake. Some have even said it taste like a Wendy's Frosty. It is packed with protein, fiber, potassium, and antioxidants. And this shake can be made in just 5 minutes with 3 simple ingredients. Seriously, what's not to love?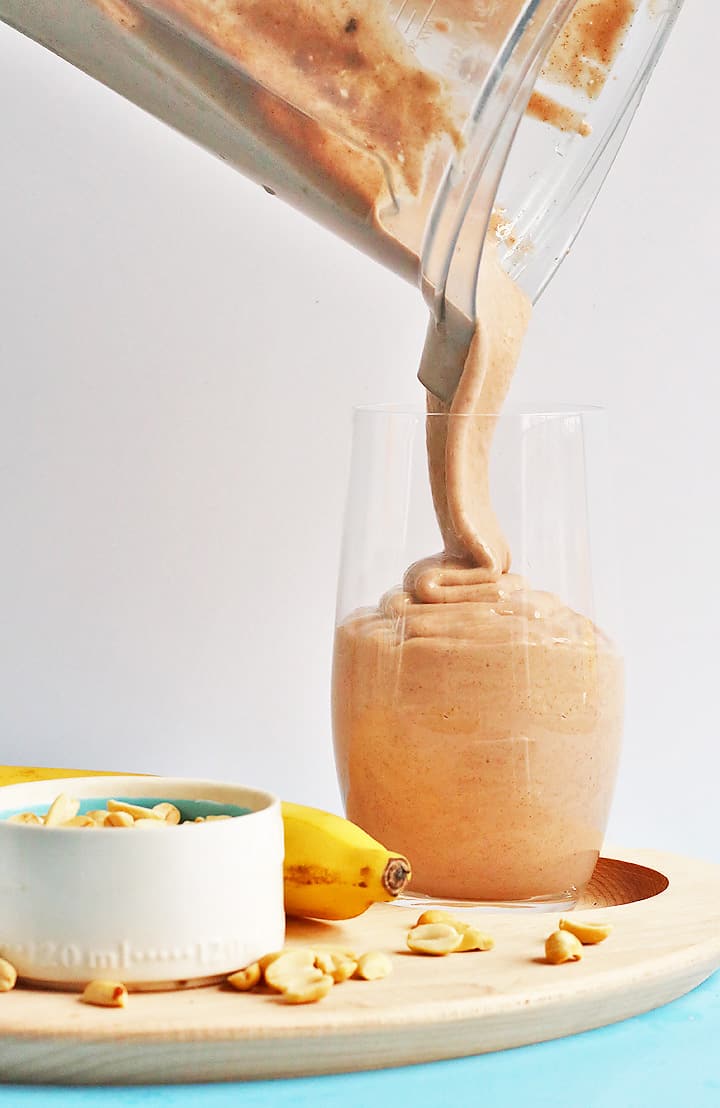 So let's get this Monday started off with a boost of energy and a little bit of chocolate love.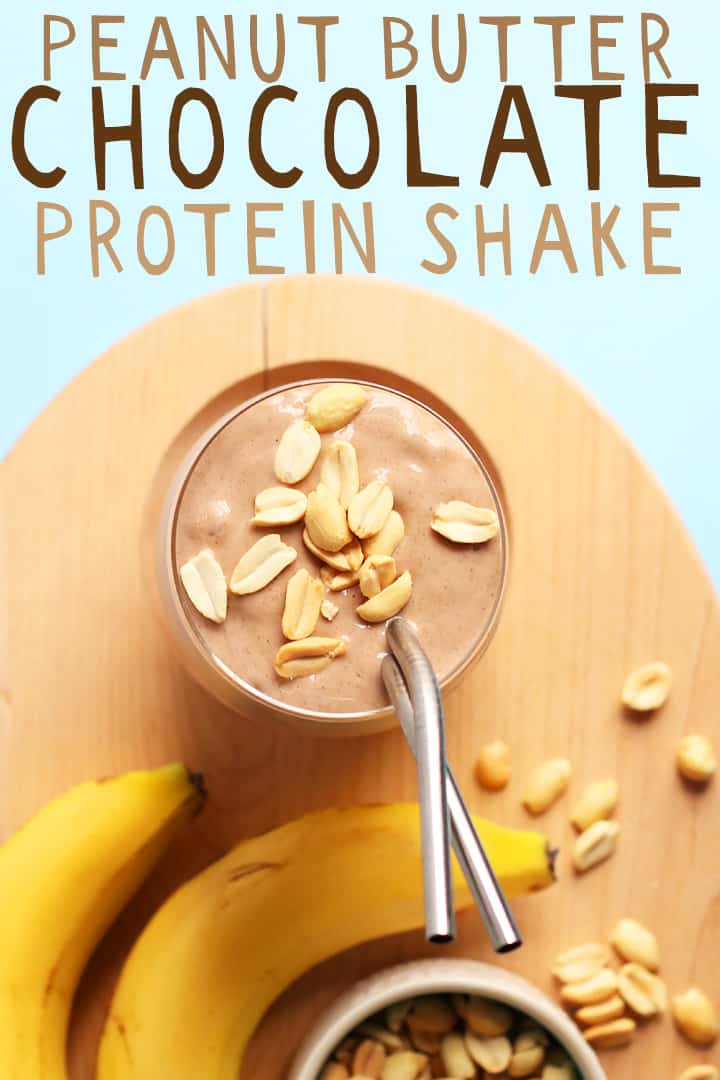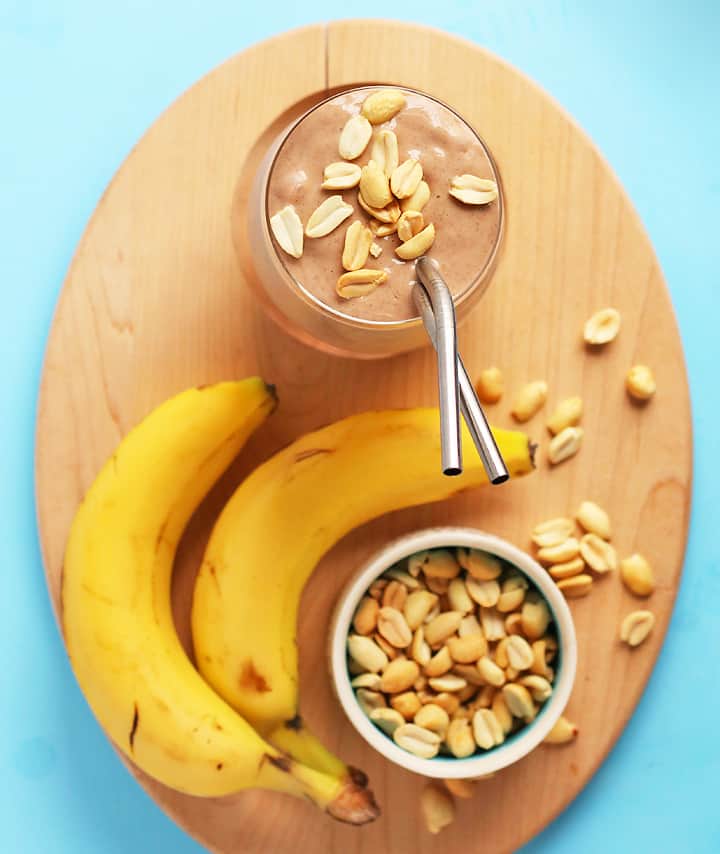 3 Ingredient Chocolate Peanut Butter Protein Shake
Ingredients
Smoothie

3/4 - 1

cup

chocolate almond milk

2

frozen bananas

sliced

1/4

cup

peanut flour

Optional

1-2

tablespoons

chia seeds or hemp hearts
Instructions
Place all ingredients in a blender and blend until completely smooth. Serve immediately.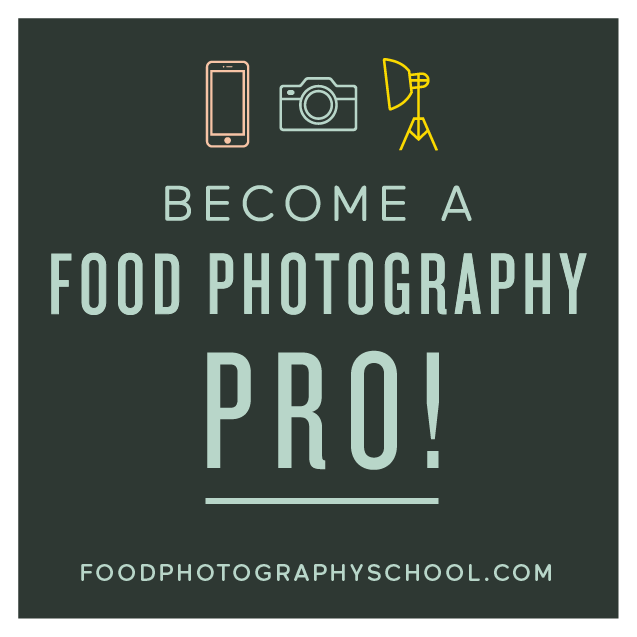 Sign up for
My Darling Vegan Newsletter
get a FREE copy of my Clean Eating Vegan ebook
Advertise Here