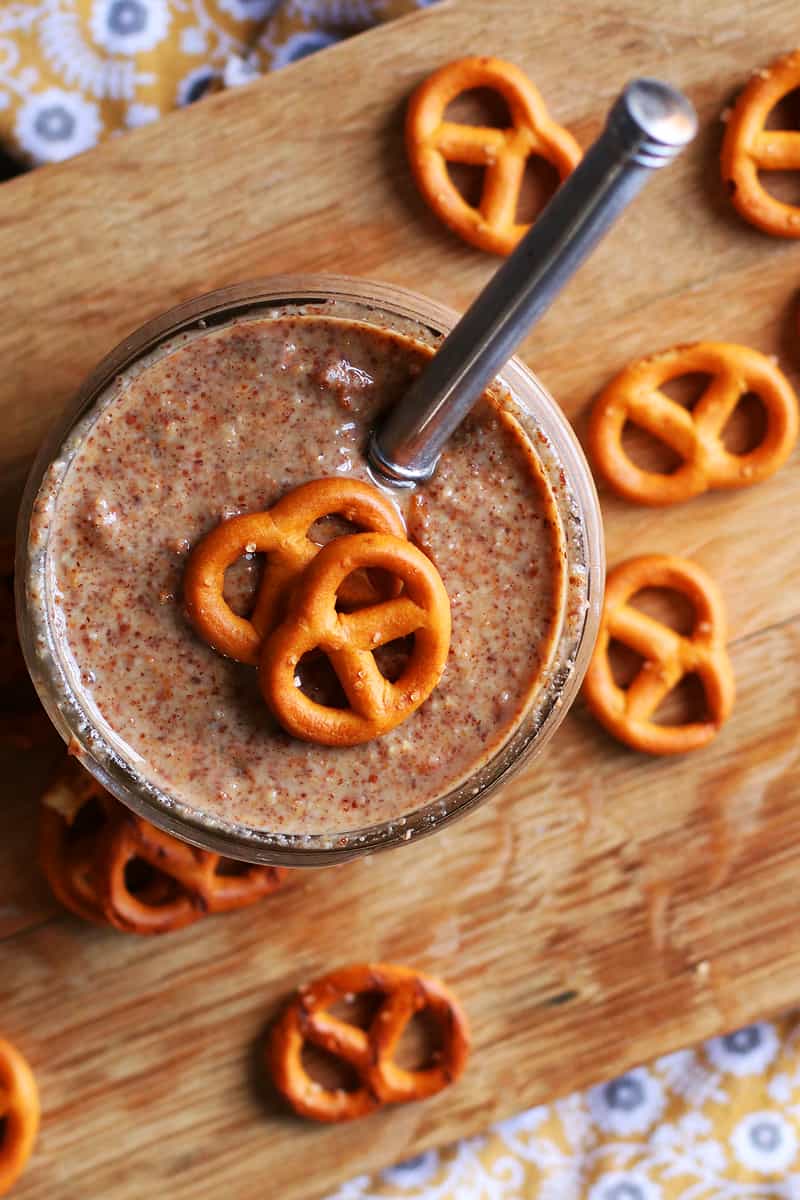 They don't make peanut butter like they used to.
When I was a kid there were 2 options: crunchy or smooth. Eventually, and I imagine primarily because of peanut allergies, a variety of nut butters made their way into the mainstream. Soon you could buy almond, cashew, hazelnut, sunflower – you name it – in butter form at any local grocery store. And now? Well, now the nut butter options are out of control – in the best way possible, of course.
The other day while browsing the incredible nut butter selection at my local grocery store, my eyes landed on a honey peanut pretzel butter. Well, I could make that, I thought. Veganized, of course, and if I may say, just a little bit better. And so I went home and did just that.
Friends, I introduce the Maple Almond Pretzel Butter.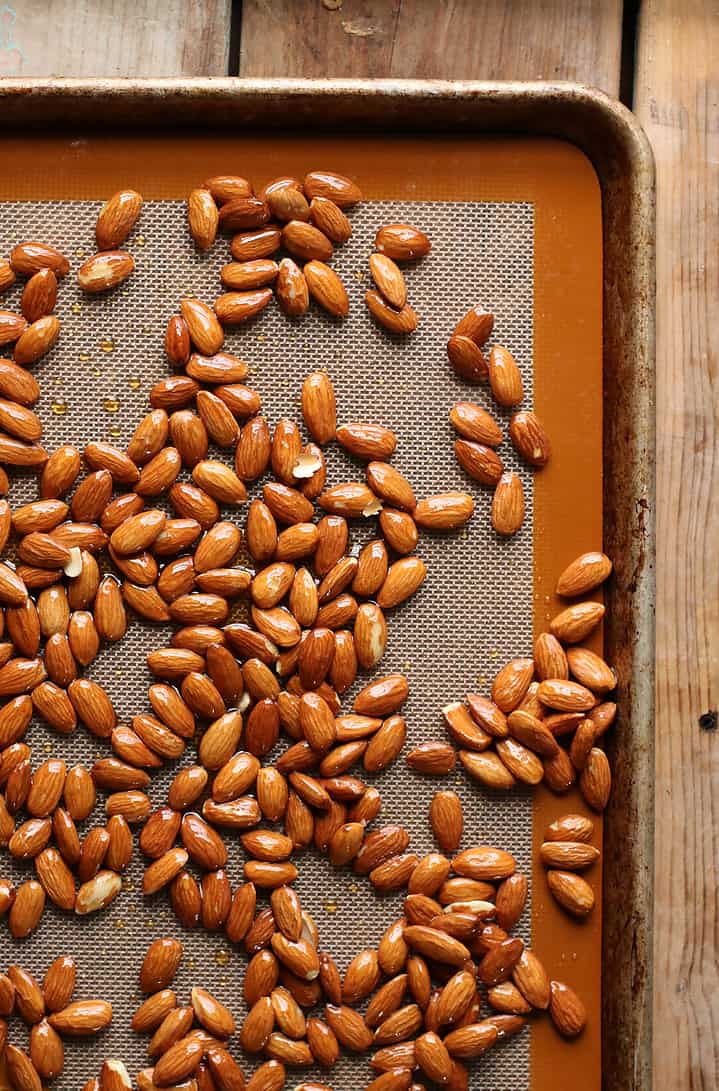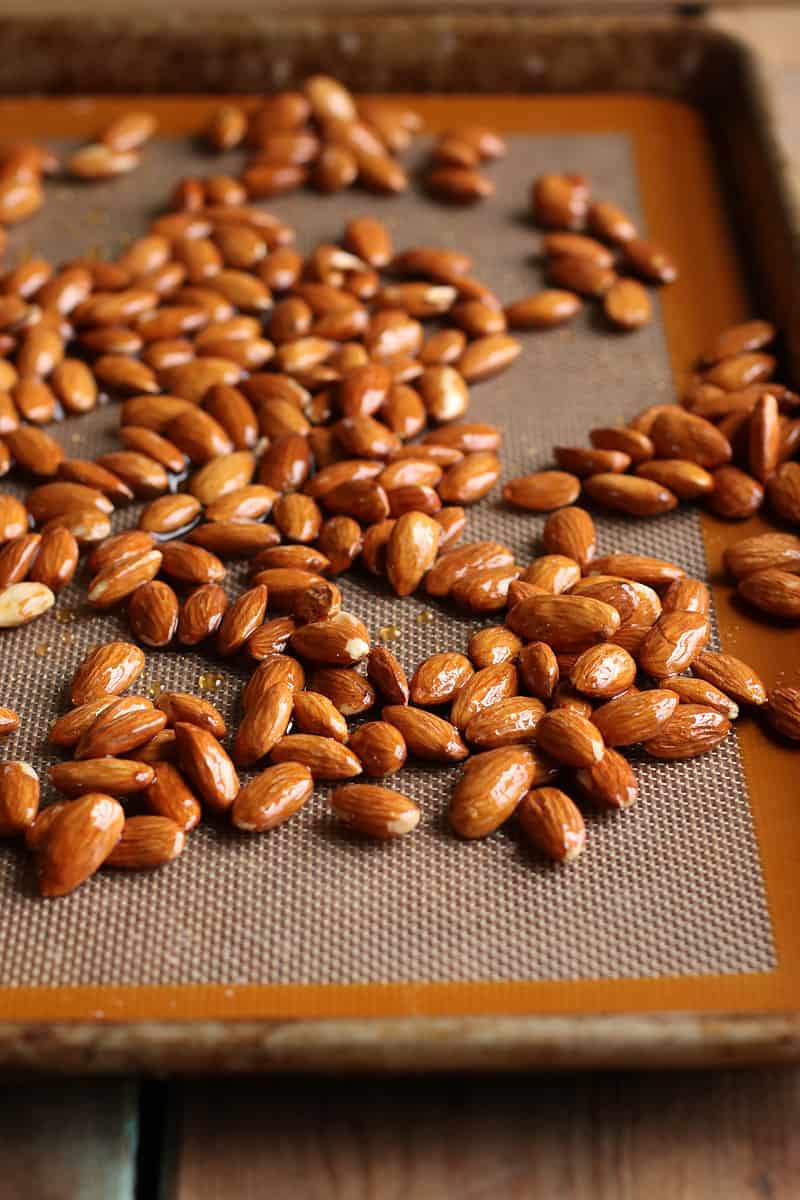 Making your own nut butter is easy. All it requires are high-quality nuts (of your choice) and a food processor. With complete control over taste and texture and a way cheaper option than what you'll find at the store, there is no reason not to have DIY nut butters lining your cupboards.
Some things to keep in mind when you're making homemade nut butters:
Be patient. It can take awhile for the nuts to blend up into a butter, sometimes up to 15 minutes. Just keep on keeping on until you get that velvety smooth consistency.
Add oil as necessary. You can control the thickness of your nut butter by adding coconut oil. In this recipe I added some because the pretzels thicken the butter significantly, but often times if you're patient (see above) you'll find that the natural oils will be enough.
Never ever ever add any liquids other than oil. That means no water or milk. Believe me, I've made this mistake. It clumps together and no matter how patient you are, it will never ever ever turn into the smooth butter you desire.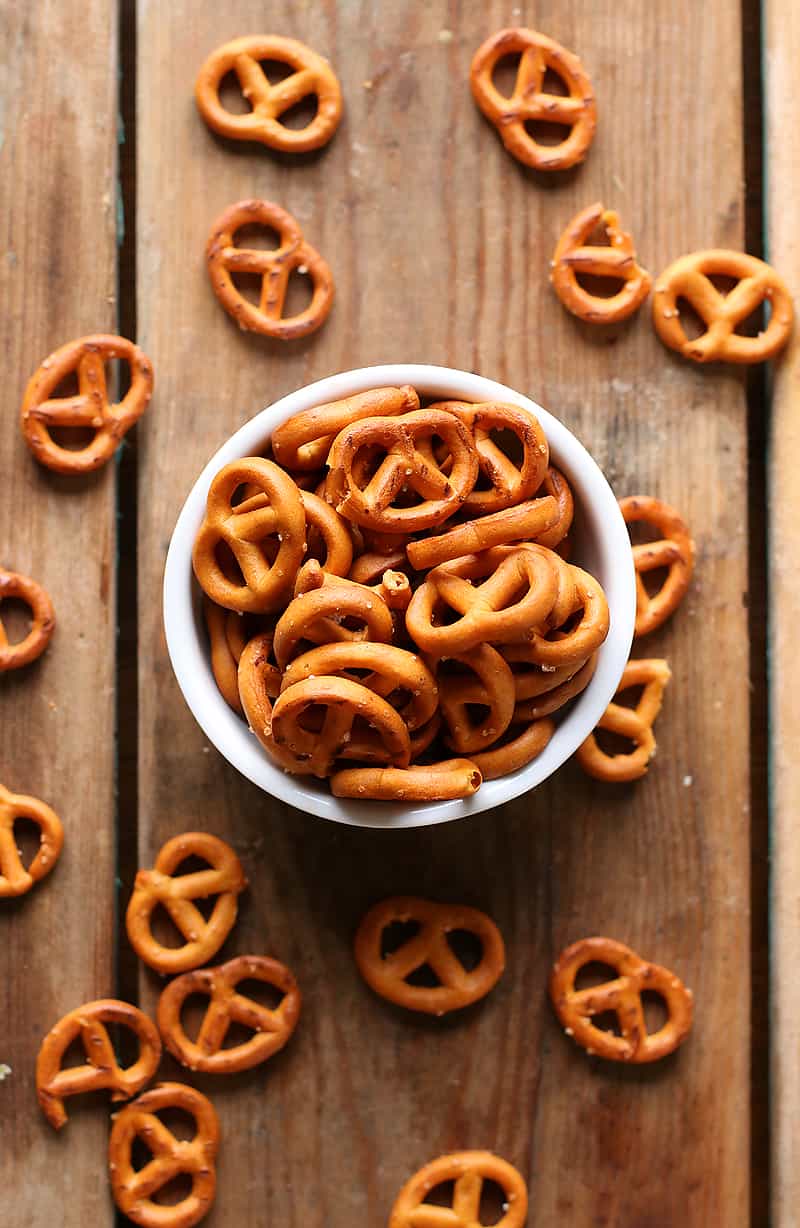 This Maple Almond Pretzel Butter is something truly special.
The almonds are coated in pure maple syrup and sprinkled with sea salt then roasted to perfection. After that they are creamed together into a velvety smooth butter. Then pretzel are folded in for a sweet and salty butter with the perfect crunch. Spread this Maple Almond Pretzel Butter on some toast or a banana or use it as a dip with some apple slices or celery sticks.
Or just eat it with a spoon. I won't judge.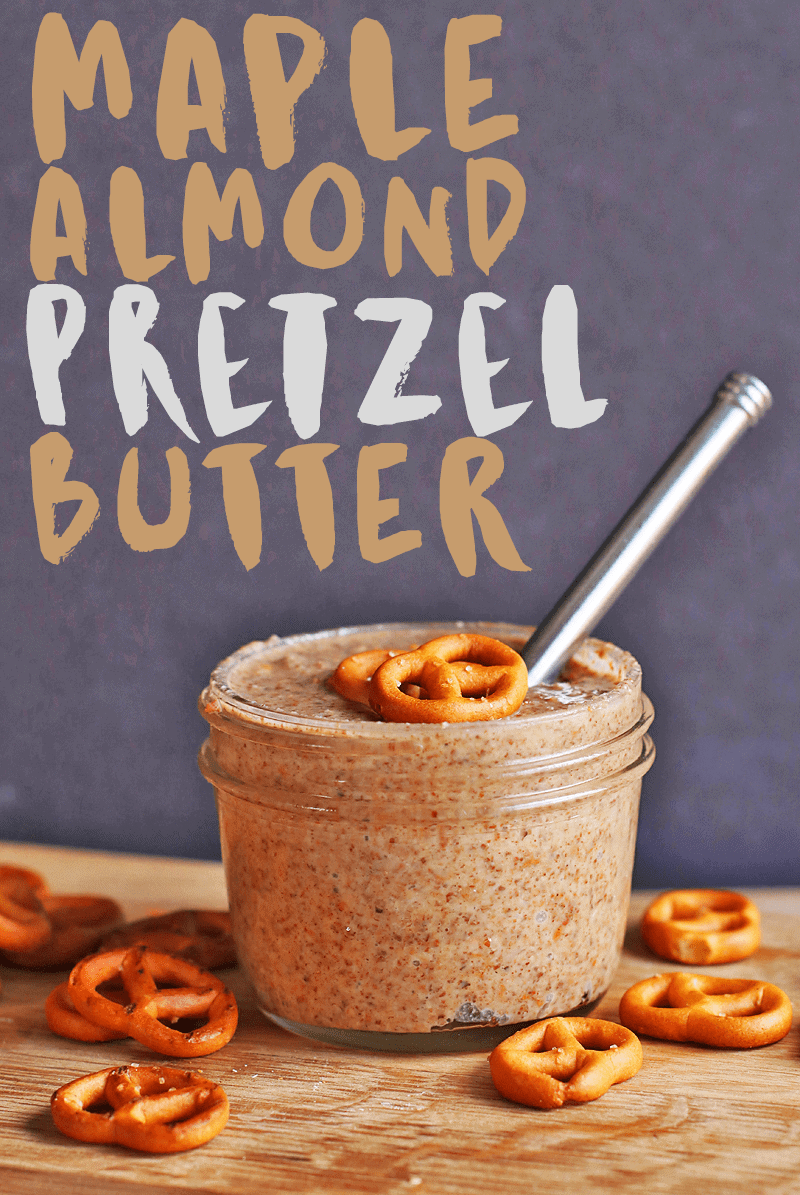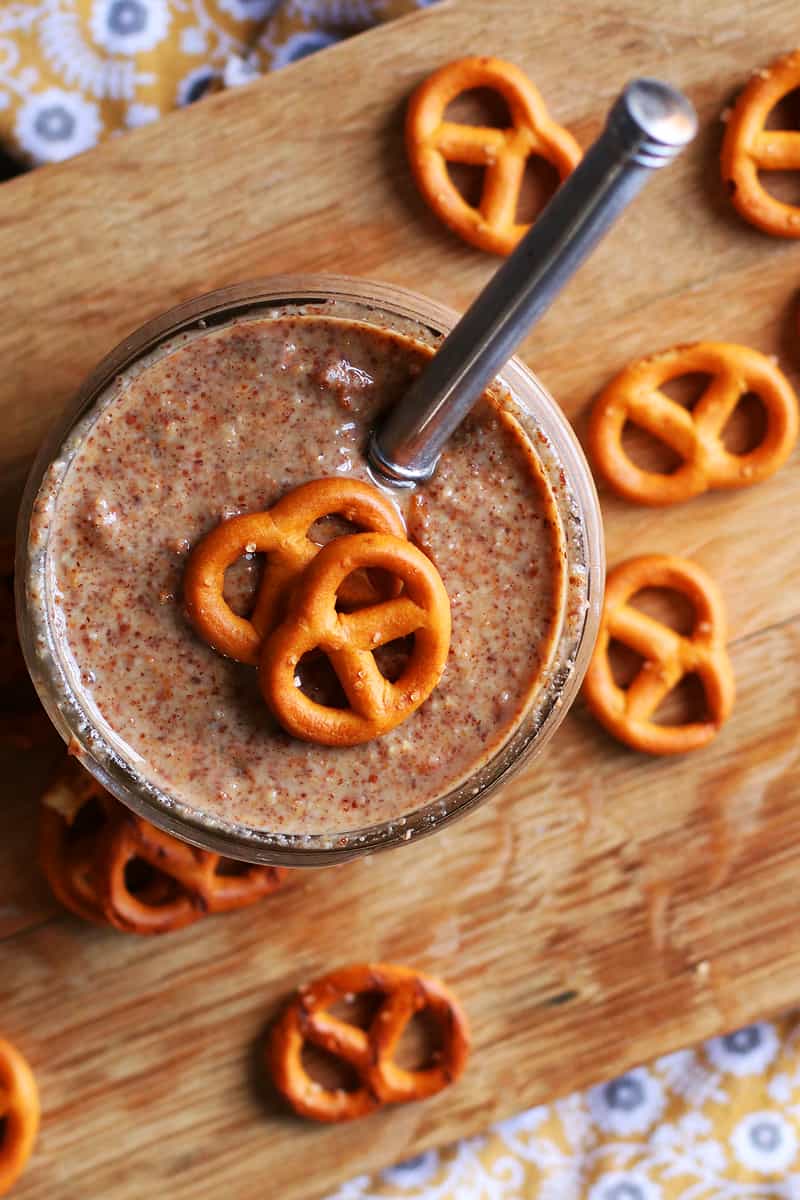 Maple Almond Pretzel Butter
2017-03-10 21:05:11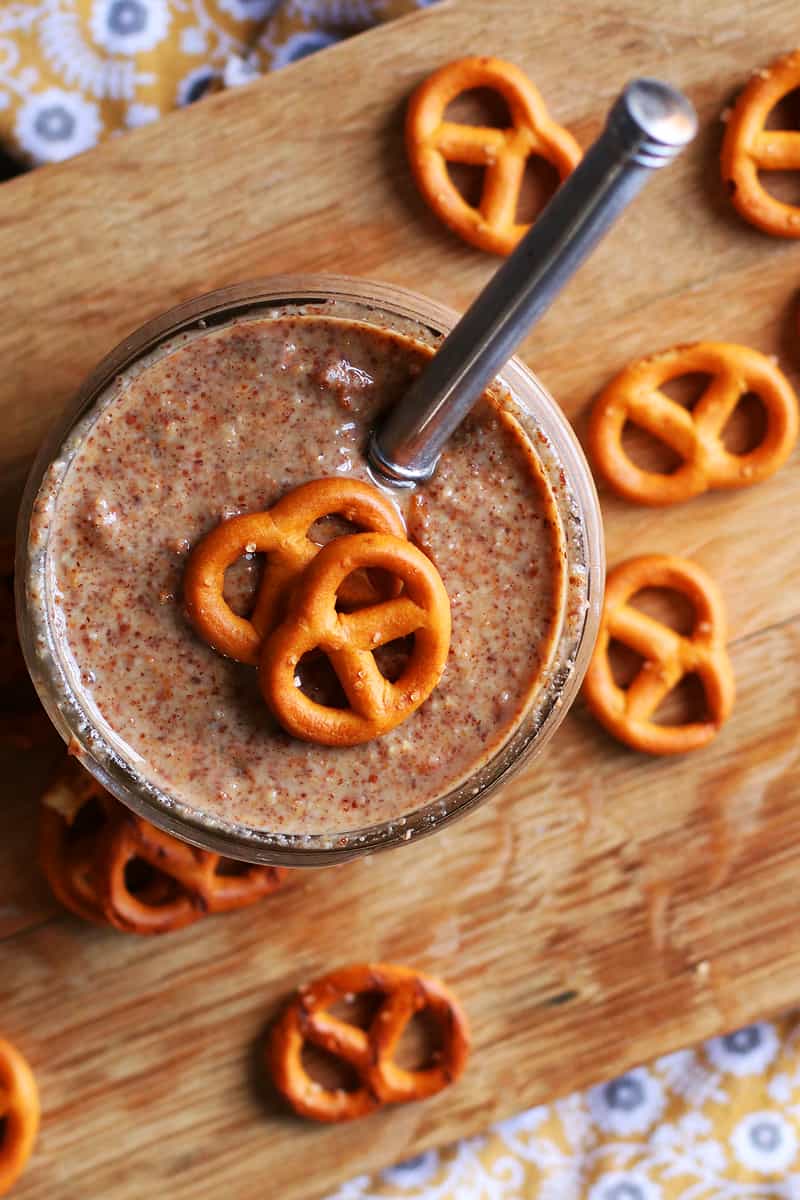 Ingredients
2 cups raw almonds
1/4 cup maple syrup
pinch of salt
2 tablespoons coconut oil
1/2 cup pretzels
Instructions
Preheat the oven to 425 degrees F. Toss the almonds in maple syrup and salt and spread evenly on a parchment-lined baking sheet. Bake for 12 minutes. Remove from the oven and let cool for 5 minutes.
Transfer almonds to a food processor and blend, scraping down the sides as necessary until a smooth butter forms. This may take up to 15 minutes. Be patient and keep on blending.
Break pretzels into bite-sized bits and fold them into the almond butter.
Store in an airtight container in the refrigerator for up to 2 weeks
Notes
Yields 2 cups
My Darling Vegan https://www.mydarlingvegan.com/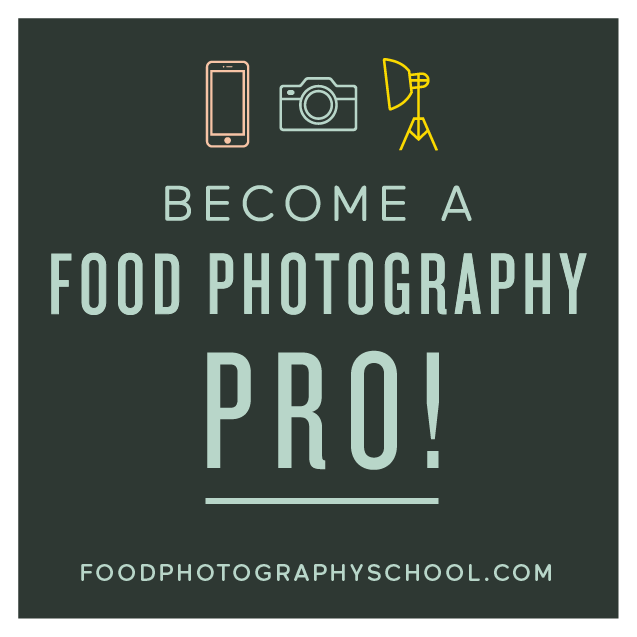 Sign up for
My Darling Vegan Newsletter
get a FREE copy of my Clean Eating Vegan ebook
Advertise Here