2017 Reflections + Top 8 Recipes of the Year
And just like that 2017 comes to an end.
Before it fades completely into the past, I'd like to take a moment and reflect on this year. It was a remarkable year filled magic, fulfilled dreams, and pure gratitude. There was also significant heartache and pain. It's a pain I don't want to gloss over but one that I'm ultimately grateful for because, like the gut-wrenching anguish of my divorce, it grew me into a stronger, better, more gracious, more grateful person. For that reason, even the pain of 2017 carries it's own silent magic.
As I do ever year, I'd like to take a moment and look back at some of the my professional and personal highlights as well as share with you the most popular recipes of the year.
A sneak preview for the number 8 spot: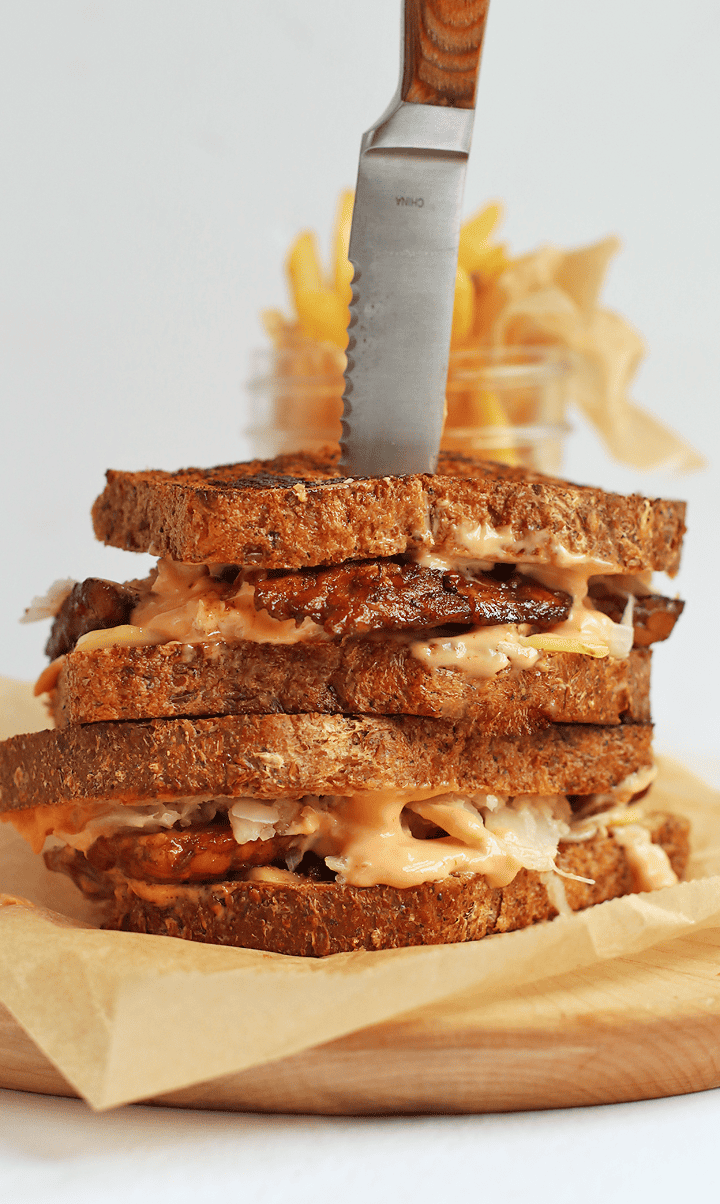 It makes me hungry all over again! But first,
A peak into some of MDV's 2017 highlights.
In January I began a rebranding process that started with a professionally buit website followed by a new logo. 


From the there, I was able to begin shaping MDV into the brand it was meant to be – a clean and simple recipe website that focused on easy-to-make delicious vegan food for everyone. For the past 6 months, I've been working on some new products that will be available on the website in the new year as well as created the MDV tote bag which has been selling very well and brings me embarrassingly amounts of joy each time an order comes in.
Wanna bring me joy? Go ahead and order one right now!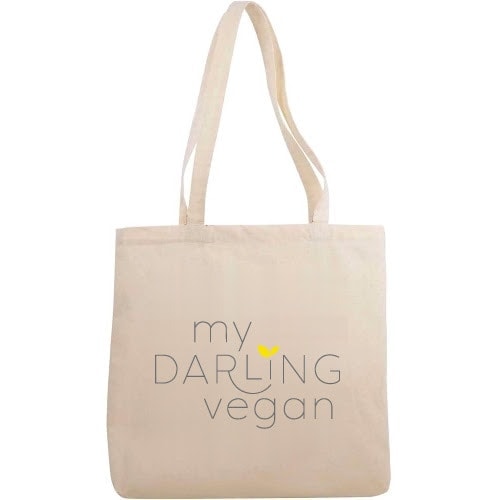 In late March I made the most significant decision of the year as well as one of the most significant decisions of my life. I decided to drop out of grad school to become a full-time blogger. I've written about it a few times over the past 8 months but I still can't believe this long time dream has come true. This was my intention when I started MDV five and a half years ago but I never fully believed I would get to call this my full time job. Then I made a leap of faith, took a risk, and dived full in. From that moment on, everything changed.
I remember that day I made the decision like it was yesterday. I was driving back from my parent's house and after months of grey skies, I saw the sun part the clouds and beam brightly into the windshield of my car. In that moment I burst into tears of joy because, after the 2 long difficult years, I felt life's burdens begin to ease up and the future looked bright.
3. In September I started the MDV podcast. Although I had to take a bit of a hiatus around the holidays, I am so excited to pick back up in January. The podcast has given me another outlet to talk about veganism (one of my favorite topics to talk about), introduced me to some fantastic local people, given me confidence that I needed to take my business to the next level, and provided me feedback that encourages me to keep doing what I'm doing.
Since starting my podcast, I have been told by quite a few people that the show has convinced them to give veganism a try. This leaves me speechless and profoundly moved. If I could help one person go vegan and stay vegan, then my work feels meaningful. With the podcast, my work's meaning has increased tenfold.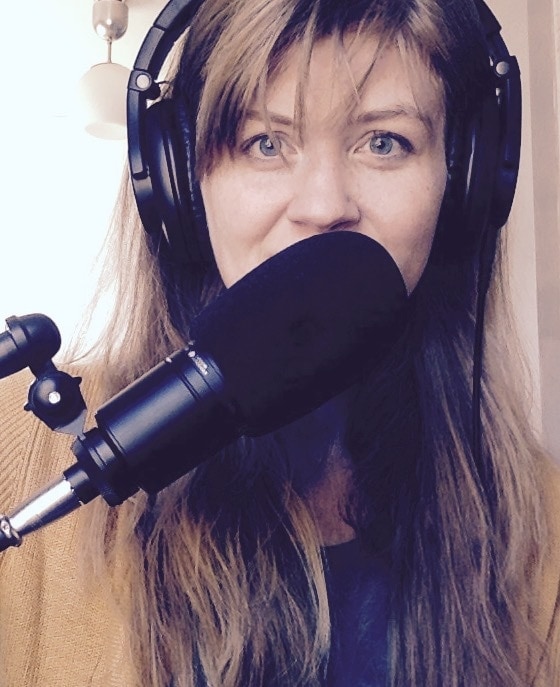 A peak into personal highlights of 2017
With this summer came a lot of short travels. I visited friends in Seattle, Chicago, and Michigan. I took a few trips, saw parts of the Pacific Northwest that were new to me, and got to spend several weekends on the Oregon coast (one on my favorite places in the world). Travel has always been something that I've had plenty of excuses not to do. Too much money. Too much time away from work. Too difficult to coordinate schedules, etc. This year, I decided to toss excuses out the door, and take advantage of my kid-free time and flexible work schedule and enjoy visiting places in this great country.
Moving forward, I plan on incorporating more travel where possible. In 2018 I already have plans to go to NYC, back to Chicago, and LA as well as many more trips exploring the Pacific Northwest.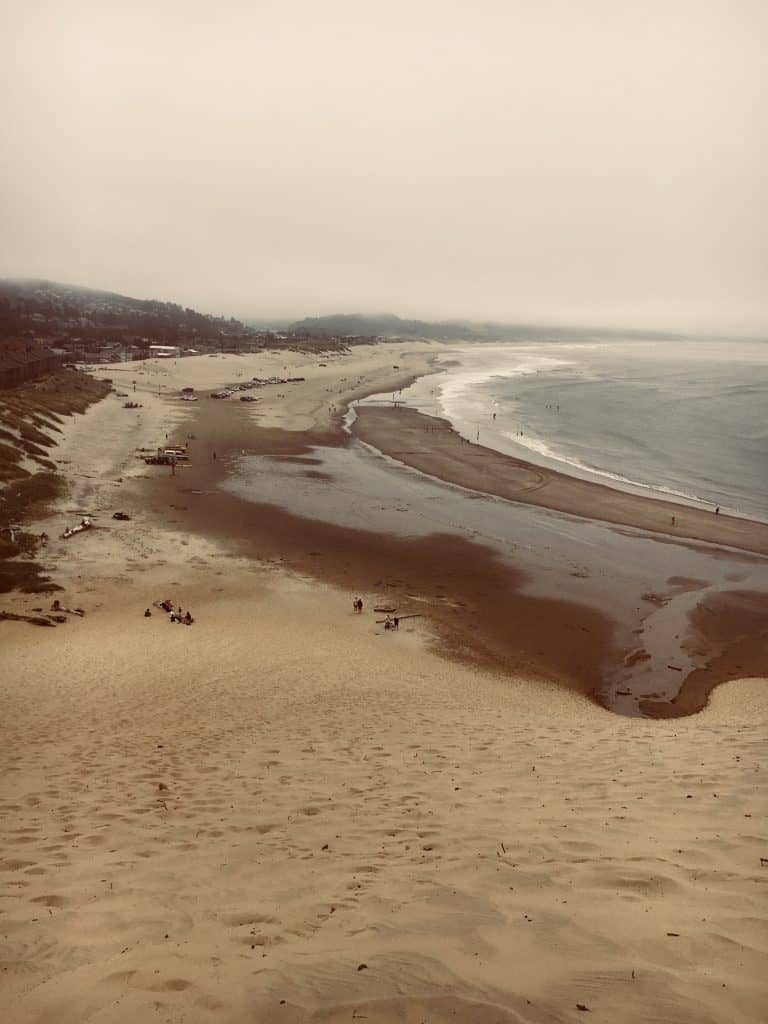 In the summer I started the daily practices of gratitude journaling and yoga. You can read the gratitude journal I shared on the blog here. I include these in my personal highlights because both of these practices have changed my life. The gratitude journal reminds me daily of how extraordinarily fortunate I am. In no way do I deserve such goodness in my life and it would be wrong not to recognize and honor it. Beyond that, I learned that much of life is about perspective and attitude. Going through my divorce taught me that truth and every year I am reminded of it more and more.
I can't control what happens to me. I can't change some of the pieces of my life that I wish were different. But I can control how I respond to those things – both in the joys and the heartaches – and how I can learn from them moving forward.
In September one of the most incredible things happened ever.
Both my kids went off to school! After 5 years of stay-at-home parenting (half of them as a single parent) while juggling this business, my Airbnb, grad school, and relationships, I breathed a HUGE sigh of relief as I sent my kids out into the world. I felt no sadness (should I be admitting that?) the day I dropped them off but rather a lightness about this new chapter in life. One I've been ready for for a long time. It helps that they both love school and have grown immensely through it. And as a result our relationships with each other have grown closer and more intimate.
This, my friends, is my number 1 highlight of 2017.
2017 was a good year full of significant growth both personal and professionally; a year for which I am deeply grateful and forever changed by. What were you're highlights of 2017? Tell us in the comments below.
But before you do, here is what YOU loved most from MDV this year.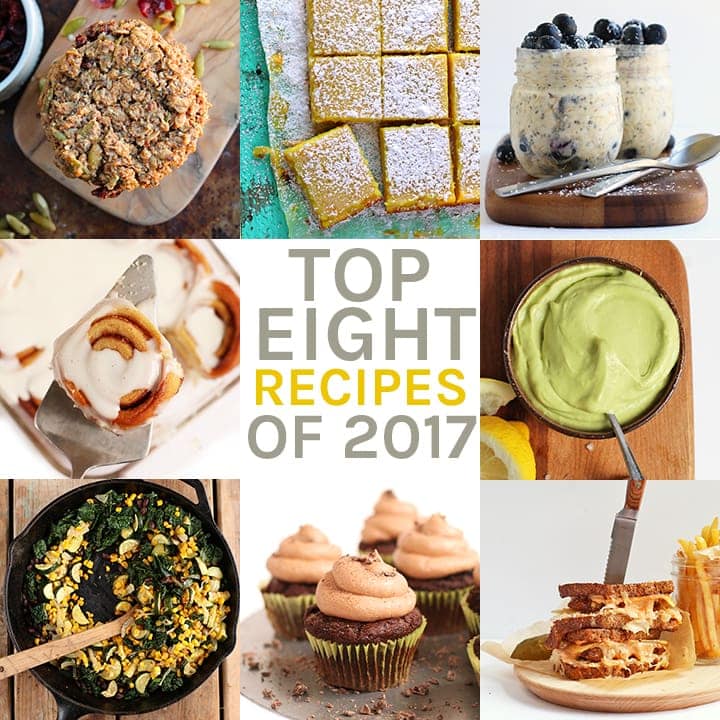 Lastly, thank you everyone for participating in my Vegan Cookbook Giveaway ExtraVEGANza last week. The giveaways have been closed and I have emailed each of the winners. Like always, it was one of my favorite weeks of the year.
Thank you for a magical year! I have some really exciting things planned for next year that I can't wait to share with you. Have a wonderful new years, my friends.
Written by My Darling Vegan
If you give this recipe recipe a try, snap a photo and share it on Instagram. Make sure to tag
@mydarlingvegan
so I can see your creations!