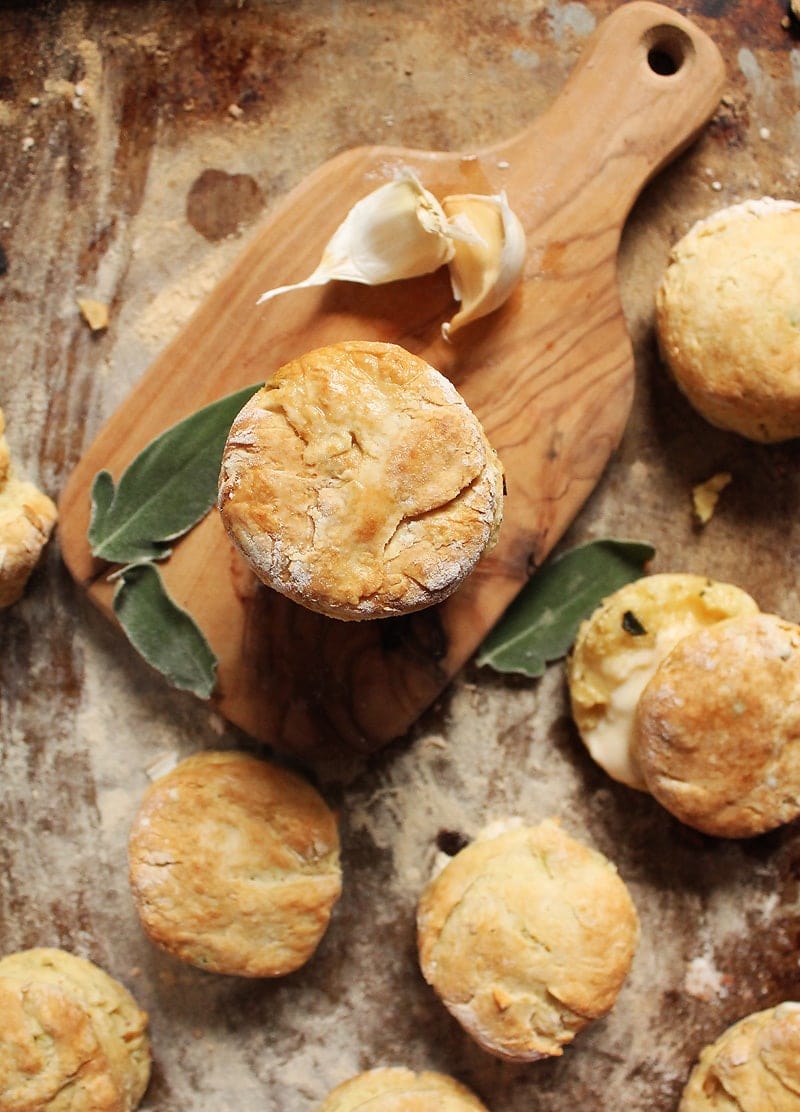 Happy Monday, friends! I hope you all had restful weekend that allowed you to enjoy these late October days.
My weekend was full, as they always right now, with lots and lots of homework. But one can only read for so many hours straight so when my eyes started to lose focus and I realized I was reading the same sentence for the fourth and fifth time, I knew it's time to change the scene. It was into the kitchen for me and boy, did I make a treat for you! You guessed it: Vegan Buttermilk Biscuits.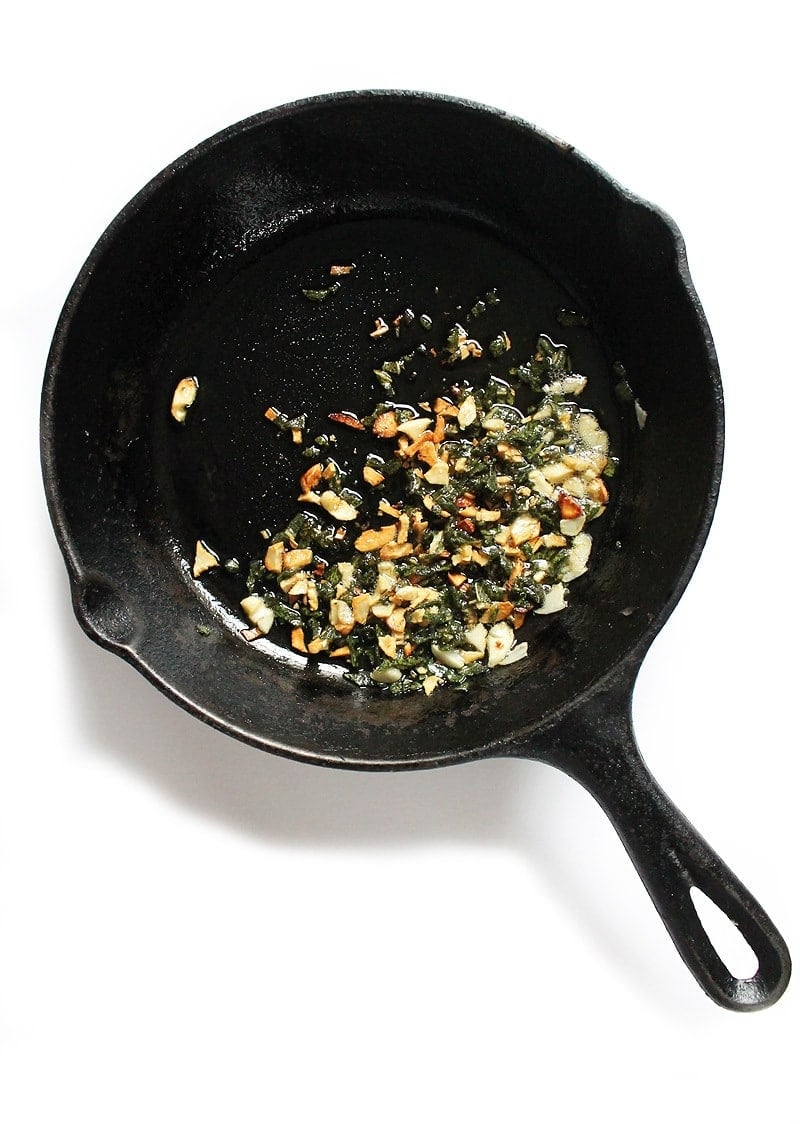 I've been dreaming about these vegan buttermilk biscuits for years. Way back when I was in culinary school, long before I knew what a food blog was, I was writing a cookbook. To get an idea of how technologically behind the times I truly was, imagine this: a light pink three-ring binder filled with college-ruled paper on which were hand-written recipes and printed out food photos. This was 2010. Yep, while other people were making a living self-publishing recipes on the internet in the form of food blogs, I was writing them out by hand on my hole-punched lined paper.
How I got here today, I'll never know…
Anyway, this recipe made it's way into the table of contents of my book but, as was the case with the book as a whole, it never got realized. Instead I discovered the internet, started putting my recipes on this little blog, and the rest is history.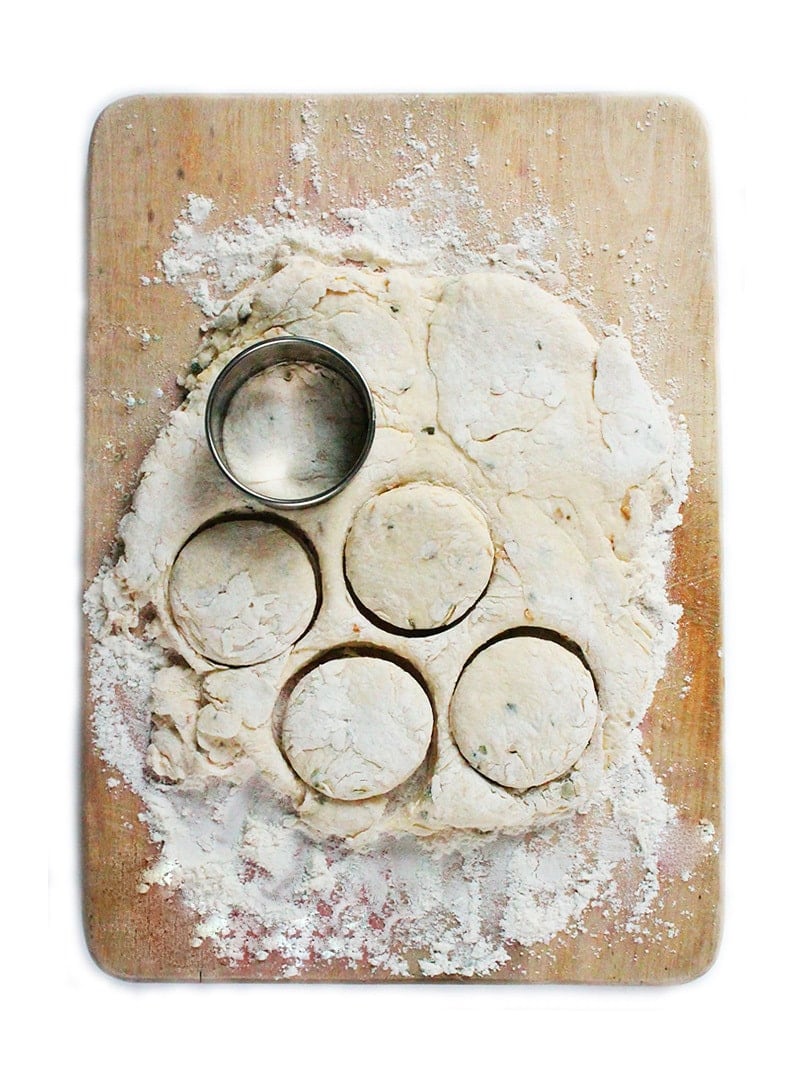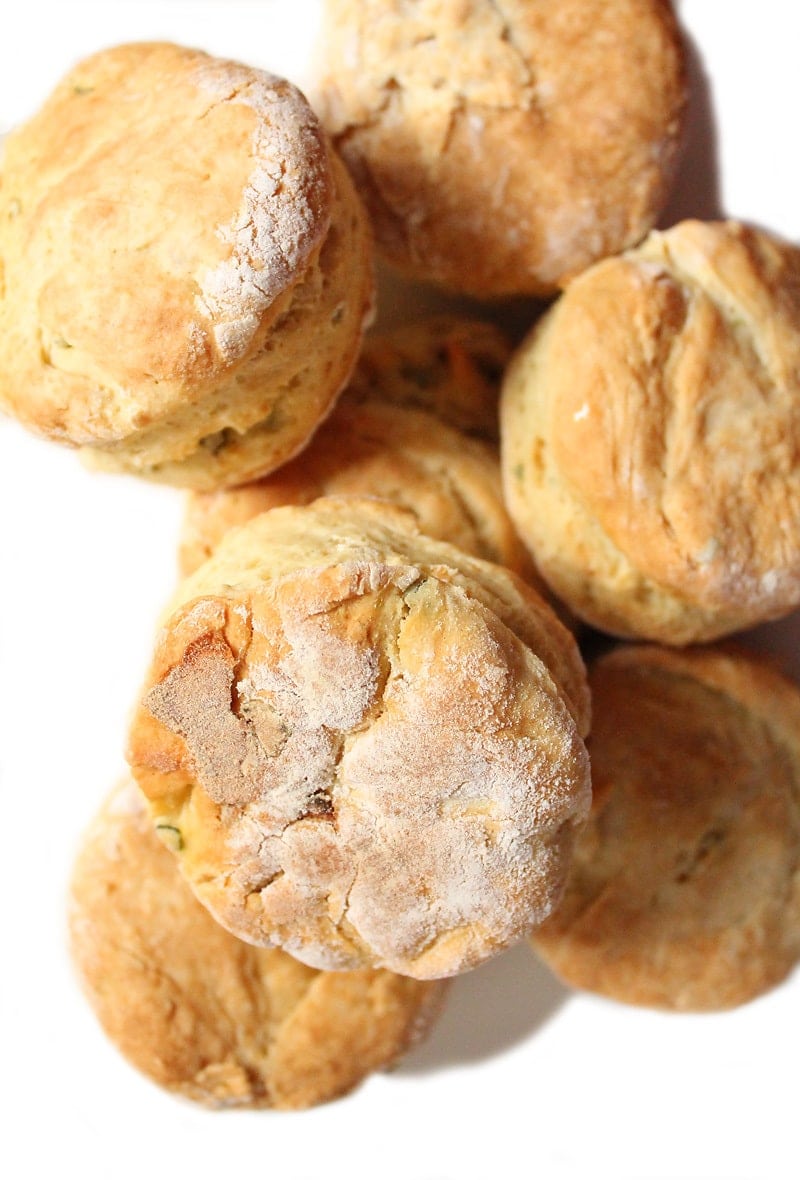 These vegan buttermilk biscuits are inspired by one of the best selling items we had at Whole Foods, the cream biscuit, veganized and with a seasonal twist. Creamy, flaky, tender, and so so garlicky, this easy recipe may be just what you need to get your week started off right.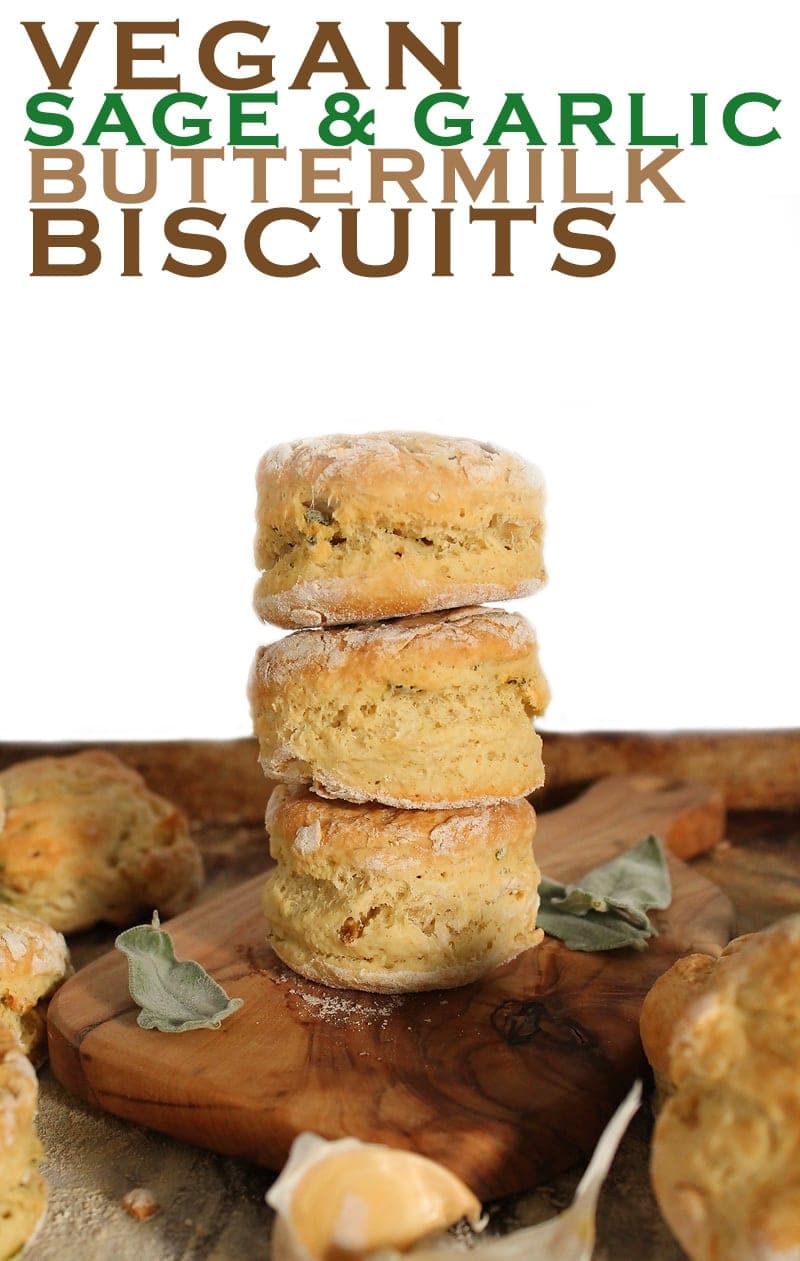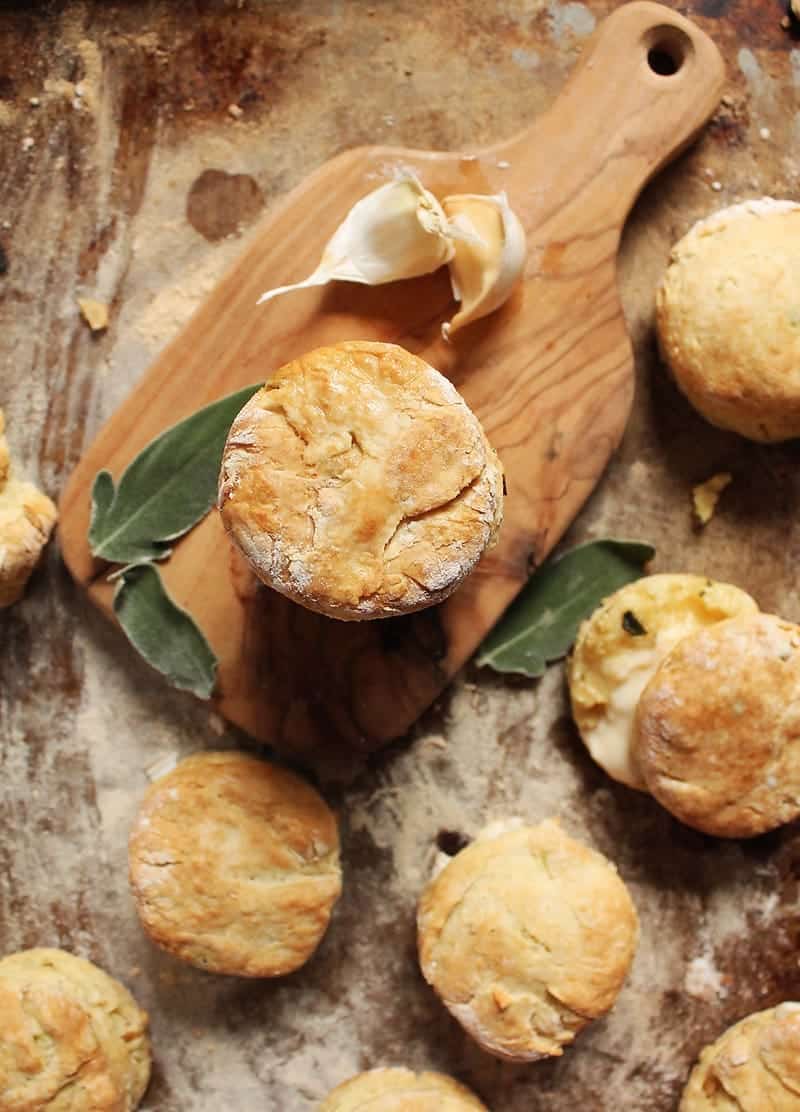 Garlic and Sage Butternut Biscuits
Ingredients
1

cup

soy creamer

1

teaspoon

apple cider vinegar

1/4

cup

fresh sage,

finely chopped

2

large garlic cloves,

minced

2

tablespoons

vegan butter,

I use Earth Balance

2 1/4

cup

all-purpose flour

1

tablespoon

granulated sugar

1

tablespoon

baking powder

1/2

teaspoon

salt
Instructions
Preheat oven to 450 degrees F. Line a baking sheet with parchment paper and set aside.

In a small bowl whisk together the soy creamer and the apple cider vinegar. Set aside and let curdle while preparing the rest of the ingredients.

In a small skillet melt the butter. Once it's hot, add sage and garlic. Sauté for 1-2 minutes until fragrant and the garlic begins to brown slightly. Remove from heat immediately and transfer to a paper towel to let cool.

In a larger bowl combine flour, sugar, baking powder, and salt. Mix in cooled garlic and sage. Add soy creamer mixture and mix until the dough is uniformly mixed. Don't over-mix.

Turn onto a floured surface and roll out to about 3/4 inch thick. With a round cutter or glass, cut out biscuits and place them on the prepared baking sheet. Brush tops with extra creamer and bake for 12-15 minutes, until lightly golden brown.

Remove from oven and let cool.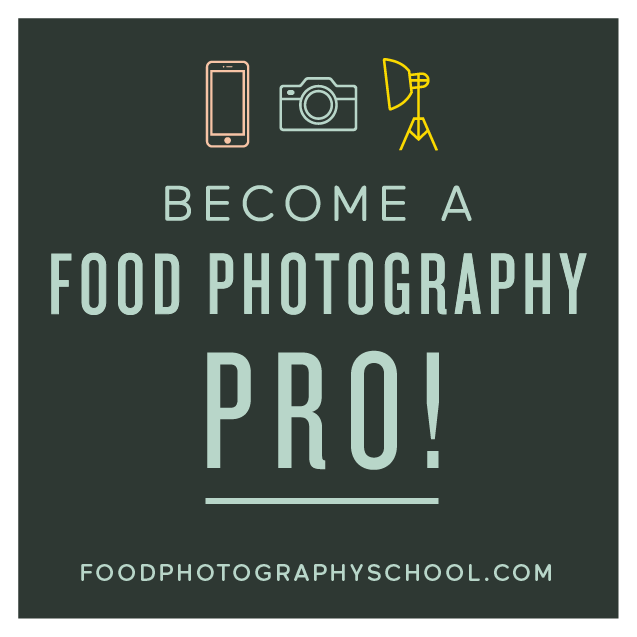 Sign up for
My Darling Vegan Newsletter
get a FREE copy of my Clean Eating Vegan ebook
Advertise Here