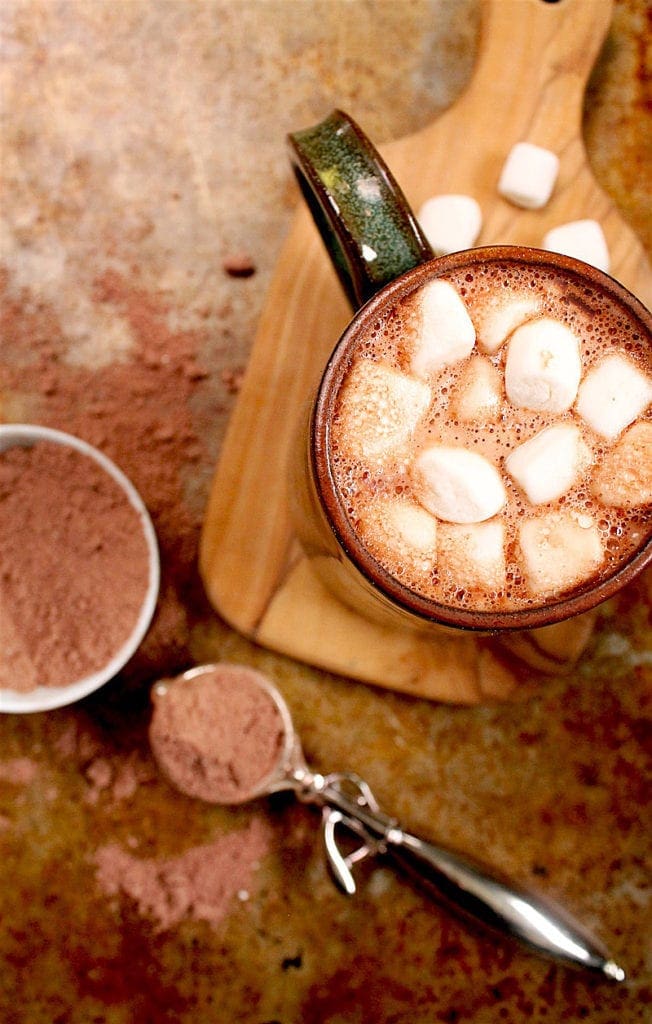 It is storming in the Pacific Northwest. Rain beats down on the roof and the wind rattles the windows. In the distance I hear thunder rolling and the dark sky encompasses it all. I'll be honest, it's a little scary out there. Inside I'm cozied up to a luminous fire, my computer, and a warm cup of hot cocoa. It's a lot nicer in here.
Come, join me! Pull up and chair and share my fire. I'll even give you a cup of this sweet and decadent vegan hot cocoa.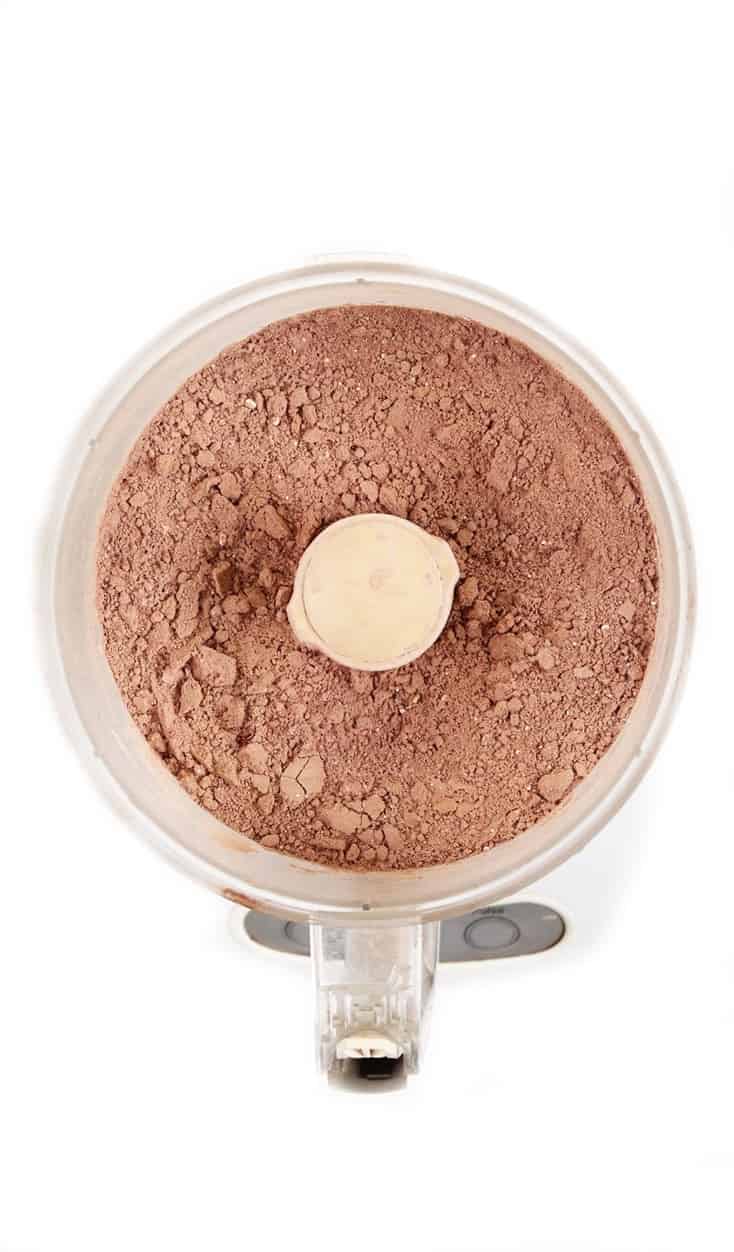 This hot cocoa mix is straight out of my childhood (veganized from it's original recipe, of course). The recipe was passed down from my mom's mom; beyond that, I'm not sure it's origin.
What I do know is that I grew up drinking this cocoa every year for as long as I can remember and as soon as I became a mom, I found that I just couldn't get into the holiday spirit without some of this homemade cocoa mix around. So I started making my own version. Since then I have continued to add variations to the recipe. With so many possibilities, this vegan hot cocoa is always a hit!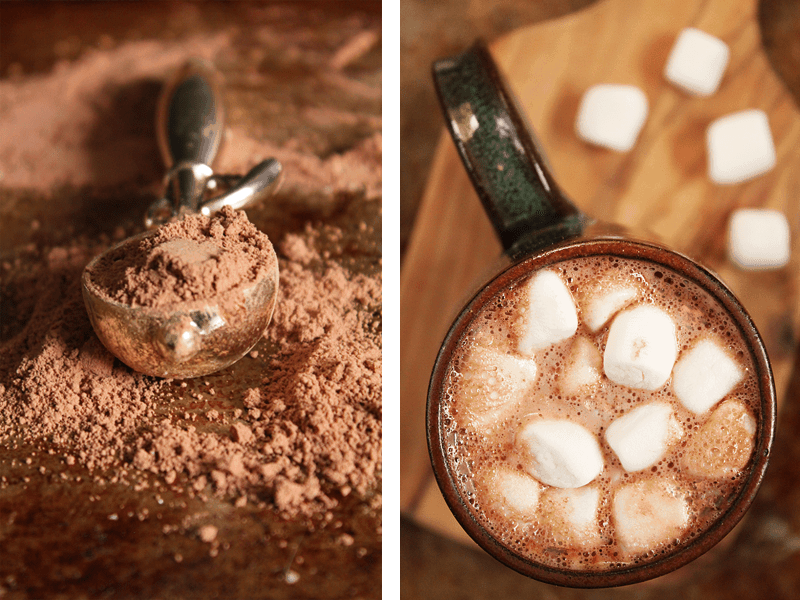 Beyond being incredibly easy to make (just 3 ingredients and about 5 minutes of prep time!), it makes a great holiday gift. One batch fills 3 pint-sized mason jars which are great holiday party favors, stocking stuffers, or gifts for the family.
So, warm up from this storm with a warm cup of vegan hot cocoa.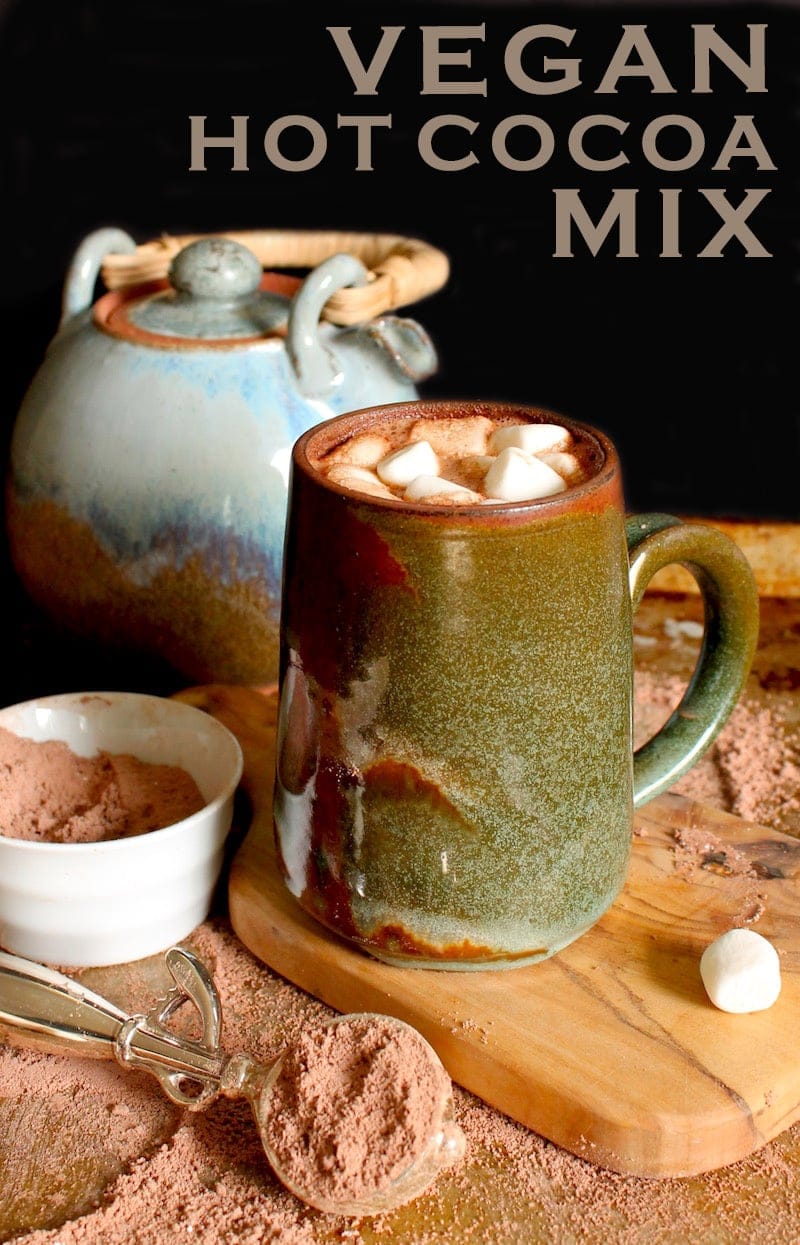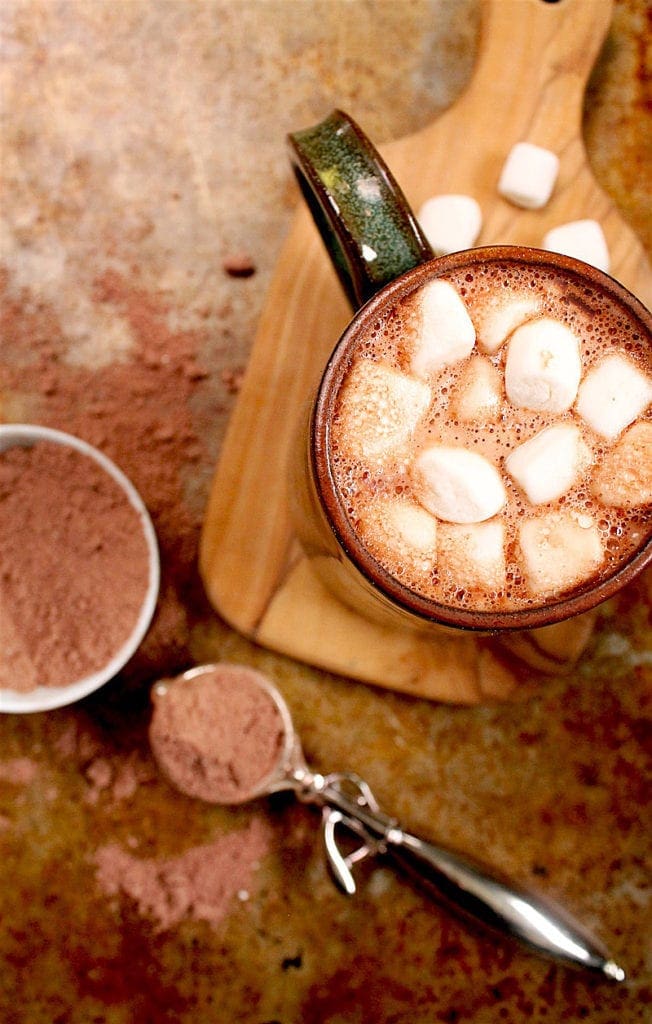 Vegan Hot Cocoa
2016-12-31 04:37:58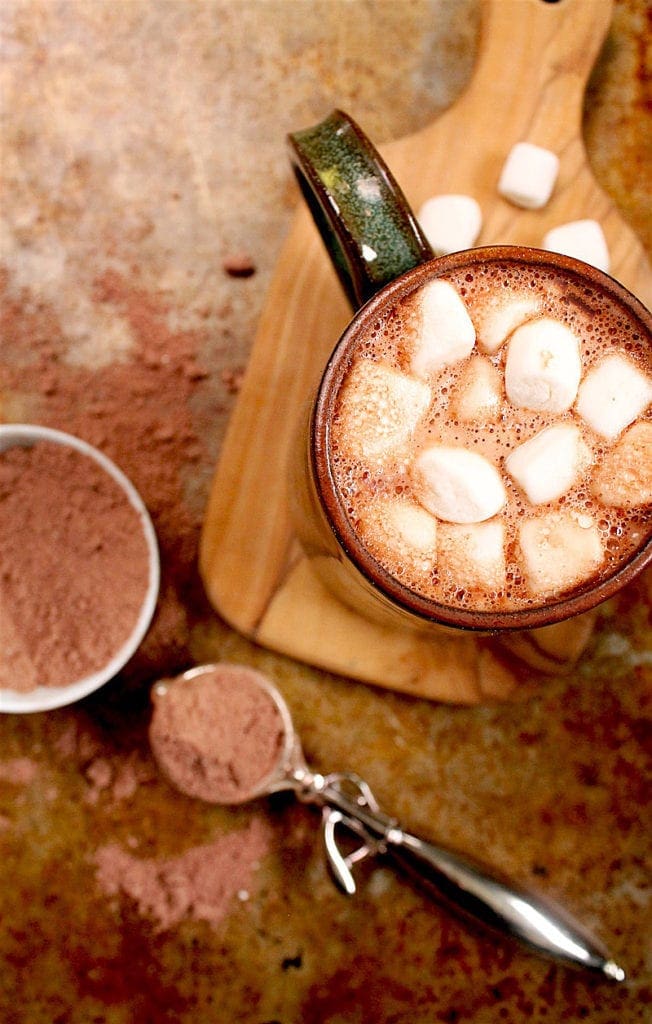 Serves 18
Hot Cocoa Mix
2 1/2 cups powdered soy milk
2 cups powdered sugar
1 1/2 cups dutch processed cocoa powder
Instructions
Mix all ingredients together in a food processor until well incorporated.
To make hot chocolate, add 1/3 - 1/2 cup of the cocoa mix to 8 ounces of boiling water. Mix thoroughly and serve immediately.
Store in an airtight container for up to 2 months.
Variations
Mexican Hot Cocoa
2 cups of hot cocoa mix
1 tbsp cinnamon
1/8th tsp cayenne pepper
Peppermint Hot Cocoa
2 cups of hot cocoa mix
1/4 cup finely ground peppermint candy
My Darling Vegan https://www.mydarlingvegan.com/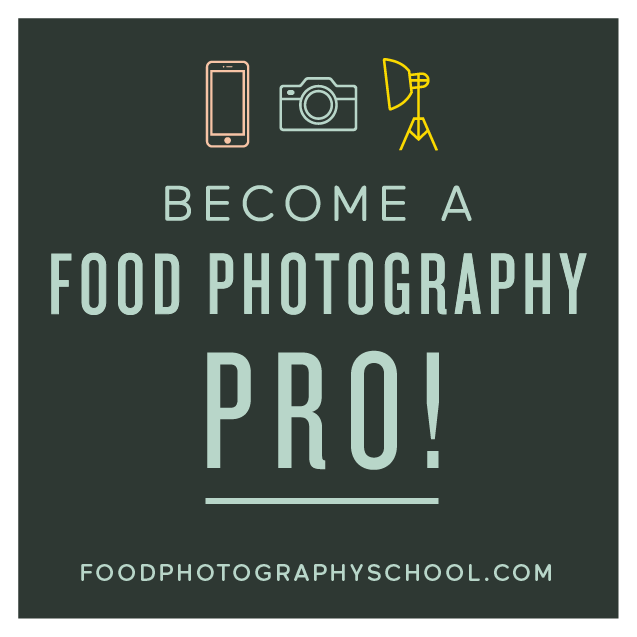 Sign up for
My Darling Vegan Newsletter
get a FREE copy of my Clean Eating Vegan ebook
Advertise Here