People often ask me how to make money with a food blog. Then there are those who understand the blogging world a bit better but are still asking me how I make money on my blog. Either way, the topic of money comes up a lot when people start asking about blogging. While I don't make a living on my blog, over the course of 4 years I have found many ways to earn extra cash that now has become a substantial part of my monthly income.
While I was absent from this blog, I was doing a bit of blogging consulting on the side (more on that later) and found that over the years I have learned much more than I realized. So, I decided to add an extra post this week and have a little fun talking about the money side of blogging. You may never be able to retire from your day job, but why not start enjoying a little profit from your passion?
1. Pay Per Click(PPC) Ads. For most bloggers PPC ads are the first step in monetizing their blogs, the most popular among these ads being Adsense and Chitika. With this set up you do not need to meet a minimum pageview per month quota so you can set them up as soon as you start blogging. The downside is you won't get much revenue without at least 3000-4000 pageviews a day. However, why not get started at once and make those visits to your blog count? I personally am only familiar with Adsense; it's easy to set up and you can customize your ads. They payout once you've reached $100, which goes directly into your bank account I've heard great things about Chitika, one perk being they have a much lower payout at $10.
2. Publishing Network. I'm part of two publishing networks: BlogHer and The Blogger's Network. To apply to these networks you need to be hitting a certain number of pageviews per month (around 10,000 – 20,000). Right now I am making the bulk of my money through these networks. They are set up to make it very easy for bloggers. Each network find premium, customizable ads, places them on your site, and in return takes a cut. The payout is determined by pageviews and not clicks which means every visit to your blog is making you money! Another perk of being part of a publishing network is the paid sponsorship opportunities. Once I got $250 to make Chocolate Pot de Creme, an opportunity I wouldn't have gotten without being part of BlogHer.
3. Speaking of sponsored posts, do it! Okay, most important thing I can tell you: DO NOT WORK FOR FREE. Naturally when I started blogging, I began getting proposals from companies who wanted me to try their stuff (and write a review) in exchange for free product and exposure. New to blogging, I was ecstatic to get free stuff and I accepted it all. But quickly I learned that free stuff doesn't pay the bills. More importantly, as a professional, I choose to have higher standards for my work. (I do make one exception to this rule with a company whose product is as good as money). Companies are starting to respond to this demand, too, and are becoming more prepared to pay. Do some research to find out what you should be charging to write a review post for a company (this is based on your monthly pageviews and social media following) and be prepared to respond with your compensation requirements when the requests start to come in.
4. Find your own ads. I do this through Passionfruit Ads which allows me to keep nearly all the revenue and for that reason are some of my highest paying ad spots. Initially when I started seeking my own ads, I emailed companies to ask if they would be interested in advertising on my blog. That turned out nothing and so I began waiting until I got the product review emails that inevitable came in. My response to all product review emails now is to send them over to this page and explain how I partner with companies. I have found that most companies are interested in the premium spots, which can be rotated among as many sponsors as you choose. For that reason, for a long time this was my largest revenue source. There are other ways to find your own ads, but I have not found as much success as I have with Passionfruit.
5. Self-publish an eBook. A couple years ago I wrote an electronic cookbook (image below) which you can find here. Putting it together took a lot of work upfront. I created all new recipes for the cookbook and formatted it in a way to be compatible with all types of eReaders and computers (not an easy task for someone easily confused by technology like me). There are much easier ways to do this. If you have substantial content on your blog you can gather recipe that are hanging out in the archives. You can also simplifying the process by creating a PDF only version. Whether you are able to put a lot or a little work into it, find a way to make one or two; eBooks are a fantastic way to generate 100% passive income.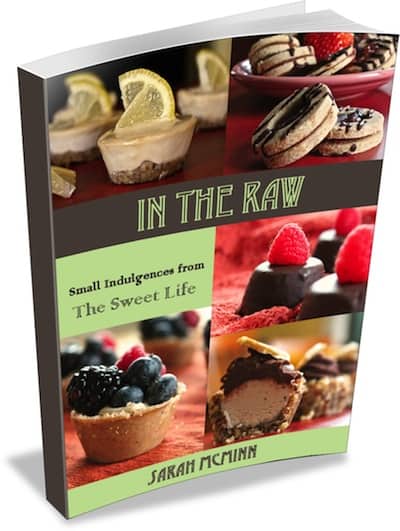 6. Write a cookbook. Most the bloggers that I personally know who have published are first contacted by their publisher. What I've found is that if you write consistently good content and grow a following, you will have publishers watching you. In my time blogging I've had several publishers reach out to me but the circumstances have not yet been right to write my book. Even if you aren't hearing from publishers, they would love to hear from you! Put together a proposal and start hunting for one yourself. As long as you have a following, good content, and a well thought-out proposal, you'll get in conversation with people interested in what you have to offer.
7. Get in on some affiliate programs. Everyone has an affiliate program these days. Even bloggers have affiliate programs now. These programs work in that you promote a product and a portion of any purchase made through you goes into your wallet. These programs vary in payout amount and success. I'm no expert as I have kept my affiliates to a minimum because they have never made me much money. However affiliates programs can be completely passive income so there's no reason why you shouldn't sign up for a few. Among the programs I take part in are: Amazon Associates, iherb.com, Vitamix, and Bluehost.com.
8. Offer your services. Certain blogs do this very well. For example, Minimalist Baker offers an online Food Photography School that you can purchase through their website for video tutorials on how to improve your food photography. Bloggers offer all kinds of services and goods from cake-decorating or catering, to branding their own t-shirts or jewelry, to offering up their website design skills. Once you have an established audience, focus on getting creative with the skills you have that other people want. You already have a platform to start selling.
9. Sell your photography. There are many ways to sell yourself as a food photographer. I just started selling a few of my photos on Etsy. I sell the digital file rather than a printed image, making it another source of 100% passive income. There are also numerous websites dedicated to photographers to sell their work; here is a list of some of the top one. You can print and frame some of you photography and find restaurants or coffee shops who are looking for local work to promote. Or you can promote yourself to publishers and cookbook authors as a food photographer. I know several bloggers who make a substantial part of their income by photographing cookbooks.
10. Be a consultant. During my blogging hiatus, I started doing a bit of this on the side. At the time I wasn't charging because I was happy to be contributing, however small, to the food blogging world. What I learned in my pro bono consulting work was that I knew more than I realized. I've been doing this for almost 4 years and in all that time of grinding it out, I've learned a lot. I've learned what works and what doesn't. I've learned how to grow an audience and take a step back when the pressures of blogging gets too much. Knowledge is power and if you've been doing your food blog for awhile, I am certain there is someone who could benefit from what you've learned.
Making money from a food blog takes work. It's unlikely that you'll get rich overnight from blogging and more than anything the work of blogging should come from the passion and joy inside you to blog. Making money from it is smart and optimizing that money is smarter, but in my experience if I get too focused on the money I can grow tired and resentful of the blog. I blog because I love it and I am very fortune that I make money doing something that I love.
What am I missing? How do you make money with your food blog?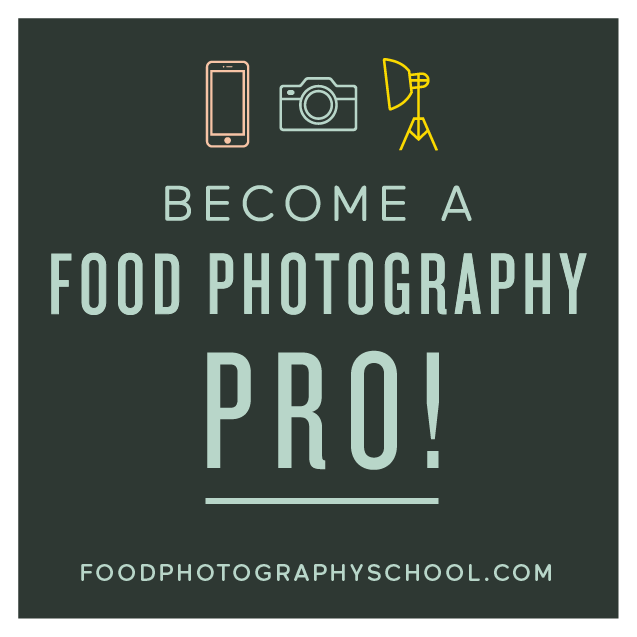 Sign up for
My Darling Vegan Newsletter
get a FREE copy of my Clean Eating Vegan ebook
Advertise Here