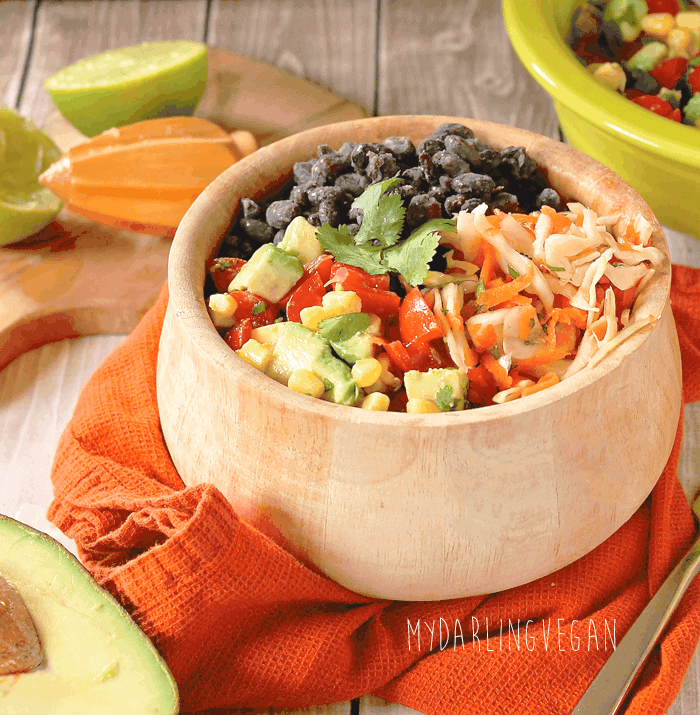 Usually around this time (3rd week of January) my resolutions for the new year are long forgotten with only the slight guilt of unaccomplished goals lingering. Life just gets the best of me, I suppose, and time to improve on myself takes a back seat to more urgent things – getting sleep, keeping the kids active and fed, folding laundry, etc.
I'm happy to say that things have been different this year. 
Among the goals I had set, I've managed to declutter and keep clean my constantly messy house, get the kids and dog on a walk every day rain or shine (rain, it's always rain), and most shockingly of all, remain (mostly) true to my 30 day cleanse. 
It took a lot of trial and error, but over the past several cleanses I have grown to understand myself and learned what works best for me. Such as:
Start off strong. It's important for me to begin the day with a filling, nutrient & protein rich breakfast that will keep me energized and nourished throughout the morning.
Snack often. The cleanse in not about going hungry. In fact, I can eat so much more when everything I'm putting into my body is healthy, whole foods. Snacking keeps me filled up and satisfied and alleviates the temptation for potato chips and ice cream. 
Accept screw-ups. I'm not perfect and the sooner I recognize that, the more successful I'll be. My former self would have throw in the towel the minute I had my first slip up (which was coffee, in this case) but this time around I've learned to accept it and move on. 
Allow for a cheat day. Saturdays have been the day that I allow myself to derail a little from the cleanse. A glass of wine and a few bites of pot de creme help me stay strong throughout the rest of the week
Stay hydrated. 
Keep the kitchen stocked. When the refrigerator is filled with lots of a  variety of healthy options, it's so much easier to make good choices.
This vegan burrito bowl. Eat it often. At least once a week. 
Over Christmas we visited some friends in Chicago who made us one of the best meals both Jason and I had eaten in a long time. Since then I've made a simpler version – the vegan burrito bowl – and  we've been eating this meal at least once a week. Jason and I would both agree that it has become one of our favorite things. Ever. Fresh, healthy, and filled with good fats and proteins, this food seriously makes the 30 day cleanse significantly easier and tastier.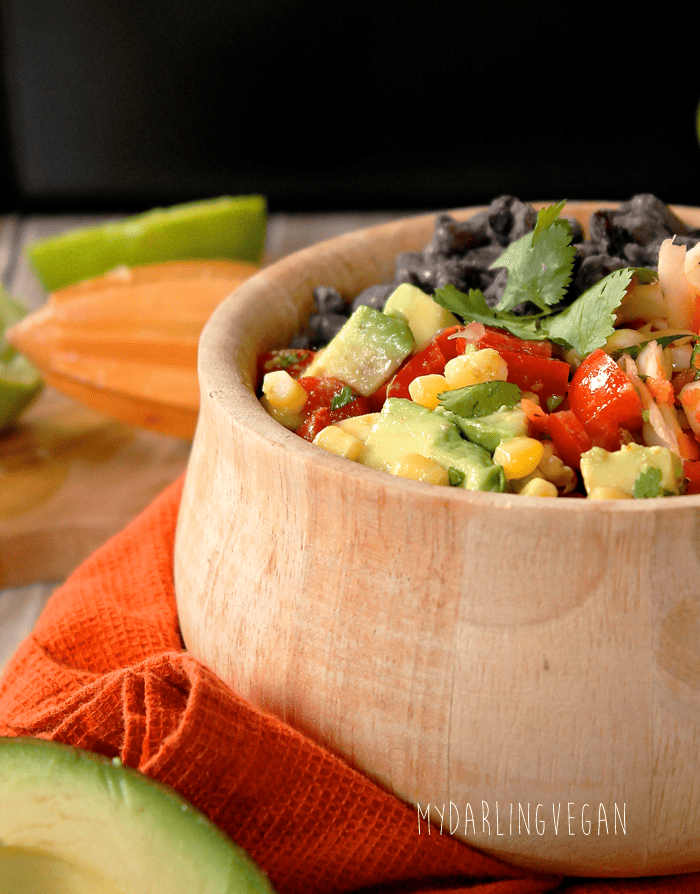 Deconstructed Burrito Bowl
Ingredients
1 cup uncooked brown rice or quinoa*

Black Beans
2 cups cooked black beans or 1 (15) oz can
½ teaspoon cumin
salt, to taste

Avocado Corn Salsa
1 cup fresh corn
1 cup cherry tomatoes, halved
1 large avocado, cubed
1 tablespoon jalepeno, diced
¼ cup fresh cilantro, minced
Juice of 1 lime
½ teaspoon cumin
salt, to taste

Mexican Coleslaw
2 cups cabbage
2 large carrots
1 red bell pepper
¼ cup fresh cilantro, minced
Juice of 1 lime
1-2 teaspoons agave nectar
salt, to taste
1 heaping tablespoon cashew sour cream, optional

Additional Toppings
Cilantro
Hot Sauce
Instructions
Begin by making the rice according to package's directions.
To make the Avocado Corn Salsa
Combine everything in a medium size bowl. Refrigerate until ready to use.
To make the Mexican Coleslaw
Using a handheld shredder or the shredder attachment in a food processor, shred cabbage, carrots, and bell pepper. Transfer to a medium bowl and add the remaining ingredients. Mix together to combine then refrigerate until ready to use.
To make the Black Beans
Coat beans in spices and place in a pot over medium heat. Cook until heated all the way through, stirring as necessary.
Assemble the bowls by placing the rice on the bottom. Top with salsa, coleslaw and beans. Serve with cilantro, hot sauce, and/or cashew sour cream.
Notes
*using quinoa significantly increases the amount of protein and fiber in this meal
When you make clean eating goals what are some of the ways you find success?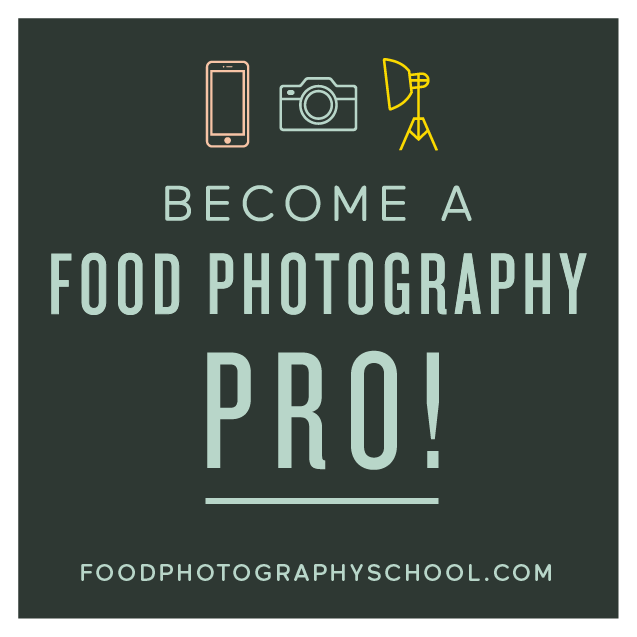 Sign up for
My Darling Vegan Newsletter
get a FREE copy of my Clean Eating Vegan ebook
Advertise Here