Almost through my Christmas Cookbook Giveaway Extravaganza with just a couple more books to talk about. I hope you have entered into a few of the giveaways going on right now. If you are just now joining us, make sure to check out the other books I'm giving away right here. 
While today's book is filled with delicious recipes and mouthwatering pictures, Going Vegan is much more than a cookbook. It is a step-by-step guide designed for people who are thinking about or recently have transitioned to a vegan diet. With stories, menu plans, recipes, shopping lists, and much more co-authors Joni Marie Newman and Gerrie Lynn Adams make going vegan easy, attainable, and sustainable. 
Going Vegan is divided into eight chapters. The first four chapters detail why going vegan is important and overwhelmingly beneficial in the following key areas:
Health – This section reveals how harmful a traditional diet is meanwhile tearing down old myths like: "Milk, it does a body good." and "Vegans can't eat enough protein". Once the argument is made that a vegan diet is significantly healthier, the chapter concludes with "10 Practical Steps to a Healthier You."
Environment – Being an omnivore and an environmentalist might not be compatible, this chapter argues. Through clearly explained evidence this chapter unveils the rampant destruction that our meat consumption has done on the environment. From destroying rainforests to wasting massive amounts of water to air polluting it is clear that the earth will not sustain the way we eat much longer and as global citizens we should think very seriously about our food choices. 
Wallet – While many people are under the assumption that eating vegan is more expensive (and it can be if you're eating a lot of processed/packaged foods) this section offers a handful of ways to cut down on grocery costs by growing your own food, buying seasonally and in bulk, and finding food resources like co-ops and farmers markets. 
Animals  – Not everyone knows what is actually happening behind the walls of factory farms and most people who do not know, don't want to.  This section lays it all out. Every animal in the farm system is abused, denied their basic rights, and in turn suffering. We have come to accept this as normal, but should animals live and die in the most unspeakable conditions for our pleasure? 
After a thorough examination of why we should all be thinking about a plant-based diet, the book redirects towards the fun stuff: food! In the remaining sections of the book you will find: 
Socking a Vegan Kitchen – I've mentioned before that this is often one of my favorite things about cookbooks and so I loved this very detailed section covering everything you need to know to get a fully stocked, ready-to-use pantry. Included in this section is a two-page list of "the secret animal ingredients hiding in your food" something that took me years to fully comprehend after I went vegan.  
The Recipes – the largest section of the book contains mouthwatering recipes accompanied by large colorful pictures. The recipes are accessible and easy. Vegan cooking might feel intimidating to someone who has never done it but Joni and Gerrie find a wonderful balance between ease and deliciousness throughout all their recipes. Among the recipes you will find: Walnut Chorizo Breakfast Bowl, Grilled Citrus Cauliflower Steaks, Tahini Noodle Bowl, and No-Bake Thumbprint Cookies (recipe to follow) 
Sample Menu Plans – This chapter contains two complete weekly menus for every single meal and snack, indexing recipes as needed, ensuring that for the first two weeks of your vegan life you will never once have to ask, "what will I eat?" This chapter also includes a weekly shopping checklist so that you will feel prepared and ready. 
This book really does take care of every step for those transitioning to a vegan diet. Their very detailed approach leaves few questions. For you or anyone you know that is in the process of or thinking about transitioning to a plant-based diet, I highly recommend checking this book out. 
Because this is my Cookbook Giveaway Extravaganza, of course I have a copy to giveaway to one of you (thanks to our very generous authors Joni & Gerrie).
I'm also sharing with you one of the recipes from this book. This recipe immediately caught my eye because it reminded me of one of my favorite cookies I used to make when working at Whole Foods. Apparently I wasn't the only one. The introduction to this recipe claims that it was, in fact, inspired by that very recipe – made even healthier. 
No-Bake Thumbprint Cookies
Author:
Joni Marie Newman - Going Vegan
Ingredients
¾ cup pitted dates
hot water
3 cups rolled oats
1½ cups creamy almond butter or peanut butter
½ cup shredded coconut
zest of 1 orange
juice of 1 orange
½ teaspoon ground cinnamon
½ teaspoon salt
¾ cup cherry or apricot preserves
Instructions
Line a rimmed baking sheet with parchment paper or reusable silicone baking mat.
Place dates in a medium bowl. Add hot water to bowl until it just covers dates. Set bowl aside for 10 to 15 minutes to let dates become soft.
Meanwhile in a food processor or blender, pulse oats until coarsely ground. Transfer to a large bowl and set aside.
Take dates and half of the soaking liquid and place in blender. Puree until smooth. (If dates are not blending easily, add more soaking water until it blends easily.)
Add blended dates, almond butter, coconut, orange zest, orange juice, cinnamon, and salt to bowl with oats. Knead together to make a dough.
Take a small amount of dough and roll it into a ball. Place ball onto baking sheet. Continue until you have rolled all the dough.
Make an indentation with your thumb in the middle of each dough ball to slightly flatten out the dough and leave a well in the middle. Spoon a bit of the fruit preserve into each indentation and chill at least 1 hour before serving.
Notes
I used strawberry preserves in this recipe and it was delicious!
 c
ontest open to U.S. residents only.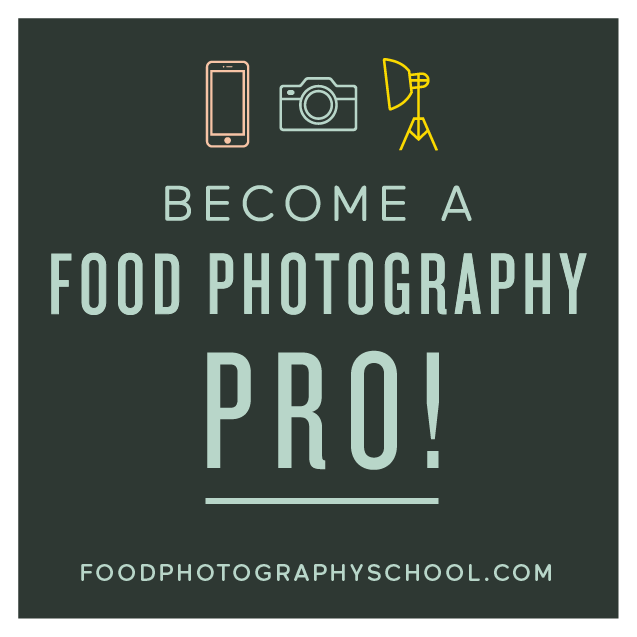 Sign up for
My Darling Vegan Newsletter
get a FREE copy of my Clean Eating Vegan ebook
Advertise Here