I am very excited about today's Raising Vegans guest. Fellow blogger and mother of two, Sarah of Fried Dandelions is sharing her story. She has two totally adorable boys and some very beautiful insight into how to raise her plant-based eaters. If you haven't checked out her blog, I urge you to do so. Besides the amazing recipes, she fills her posts with stories, more adorable photos of her kids, and an honest, down-to-earth peek into her life.
Thank you, Sarah for stopping by!
1. How long have you been raising vegan kids?
I became vegetarian to prepare for my pregnancy with my first son, almost 5 years ago (New Years 2010). Then he and I switched from vegetarian to vegan when he was 10 months old (after 2 months of chronic ear infections—he hasn't had one since!). We've now been vegan for almost 3 years (New Years will mark our veganiversary!). My 7 month old is/will be raised vegan as well.
David, 3 1/2, Jonathan, 7 months
2. What has been the hardest part about it?
I don't really feel like it has been hard, although there have been some challenges. The day to day part of being vegan is quite easy when you are the one doing all of the cooking and food purchasing! I guess the hardest part is dealing with the reactions of others, and social situations. I really tossed and turned over whether I should be consistent with our veganism when we're at church or school. I didn't want to be "that difficult mom." But at the end of the day, we became vegan for health reasons, and I would rather be the difficult mom, than the mom with unhealthy (and confused!) kids. We have been really lucky to have only positive experiences so far. David's teachers at school have really bent over backwards to accommodate him. I prepare his snack each day and send it in his backpack. His teacher serves it to him when she serves the rest of the class (they usually eat some kind of cheese or yogurt with fruit). His teacher is also allowing me to veganize all of their cooking projects for the year (once a month) so that David can fully participate!
In social settings I try to figure out what causes the least amount of harm, not only to the animals, but (more importantly) to my kids as well! If denying my 3 year old a cupcake in front of all of his friends is going to make him feel left out, then I don't think that's the kindest choice. I do my best to plan ahead—for birthday parties we bring our own cupcake. For potlucks we bring a dish to share. For most playdates we offer to bring a picnic lunch. If I bring a treat for David, I pack one for our friends as well so we can share our vegan yumminess!
David at our favorite vegan food truck!
Recently our church had an ice cream social between the services (I didn't know about it ahead of time). David saw the ice cream and said right away "Mommy, I think that's cow ice cream." I told him he was right, and offered him the popcorn they were serving instead. It likely had butter on it, but in his eyes popcorn is vegan—it would never occur to him that it might not be. That made it the best choice for him. Leaving him out would have only made him sad, and the popcorn didn't do him much harm.
Another time we went out with friends for dinner, and then they wanted to walk over to the cupcake shop for dessert. They thought they saw that they had a vegan flavor, so we went to check it out. Turned out that they didn't have a vegan flavor, but I offered a cupcake to David anyway. He was adamant that he did not want to eat it, and we ended up going to another spot to get sorbet.
3. What has surprised you by being way easier than you expected?
I'm not completely surprised, but always thankful that my friends work hard to be really accommodating. They often will say they would feel bad if there wasn't something for us, even though it's our choice. Nonetheless, it's always so kind of them to go out of their way to include us. Whether it's a mom bringing soy yogurt and vegan donuts to our church moms' brunch, a friend labeling their buffet with vegan choices, or the 12 vegan dinners that were delivered to our house after Jonathan was born—YES, 12!—I'm always appreciative that my friends are kind and understanding (and often curious to know more!).
This guy has been vegan since conception! And he already LOVES his veggies!
4. How do you handle holidays like Halloween? Thanksgiving? Easter?
With my kids being so young we haven't had to worry about these holidays too much. For Hallloween this year I made the boys "Boo Bags" that I filled with my own treats. We skipped trick or treating and went out for a fun family dinner instead. I'm sure as we get to elementary school and there is more peer pressure we will need to adapt. I'm thinking that I might give a pass for the night, or seek out "accidentally vegan" candies—check out this list! For Thanksgiving and Easter we make a lot of our own dishes, and my mom tries to use Earth Balance and almond milk in her side dishes to share with us. One of David's friends just asked him "If you don't eat meat what do you eat for Thanksgiving?" and David responded "Mashed Potatoes!"
5. Do your kids know what "vegan" means? Have you educated them about why you choose to eat vegan?
David is aware of what vegan means, and is quite proud of it, most of the time. We have V is for Vegan and it was so helpful in explaining veganism to him. I am always careful with how I phrase things to him. My husband is not vegan, nor are most of our family or friends. I try to never throw anyone under the bus. We talk about how we make healthy choices for us, and other people make choices that are best for them. David talks/asks a lot about why some people eat meat, and why we don't. When we walk through the meat section of the grocery store David usually loudly declares "Look Mommy, that's all mooshed up dead animals," while I dodge other shoppers' eyes and try to shush him! When David plays with his stuffed animals he talks about how some of them are omnivore, and he "feeds" them meat. It's very entertaining to listen to his conversations!
6. If so, what resources have you used?
V Is for Vegan by Ruby Roth.
7. Has your kid experienced any teasing/harassing?
Not yet. Some of his friends ask about it, but most have no idea that he is vegan. We don't make a big deal of it with his friends—they're all so little still! If they ask why he isn't eating something we just say that it's not the best choice for him/not something he likes to eat, etc.
8. How have you handled that?
We haven't dealt with it yet, but I imagine we will have lots and lots of conversations along the road. I have offered David the chance to try some things that aren't vegan—maybe something my husband is eating, or that time at the cupcake shop—but David never says yes. I would imagine if he were being teased we would talk about it, and talk about why we are vegan. As he gets older it will need to be a choice that he makes. Right now my important job is to lay the right foundation for my boys so that they can make informed decisions as they grow up.
David LOVES to help me in the kitchen! By getting him involved, he takes ownership in what he eats, and can talk about it more easily with people who are curious about a vegan diet.
9. What one piece of advice would you give to other vegan families?
Don't make things too hard on yourself. Remember that every kind choice helps our health, the animals, and the environment. Do what works for your family, and allow it to evolve over time. Everything doesn't have to be perfect. Go with the flow!
Thank you, Sarah, for your contribution! For anyone else interested in sharing their Raising Vegans story please consider contributing here.

Sarah is a mostly-crunchy, vegan mom of two boys, living in the Seattle area with her not-vegan husband. When she's not busy prepping meals that her whole hungry family can enjoy, she can be found blogging at Fried Dandelions, focusing on plant based family friendly meals. You can follow their foodie adventures on Twitter, Facebook, Instagram, and Pinterest.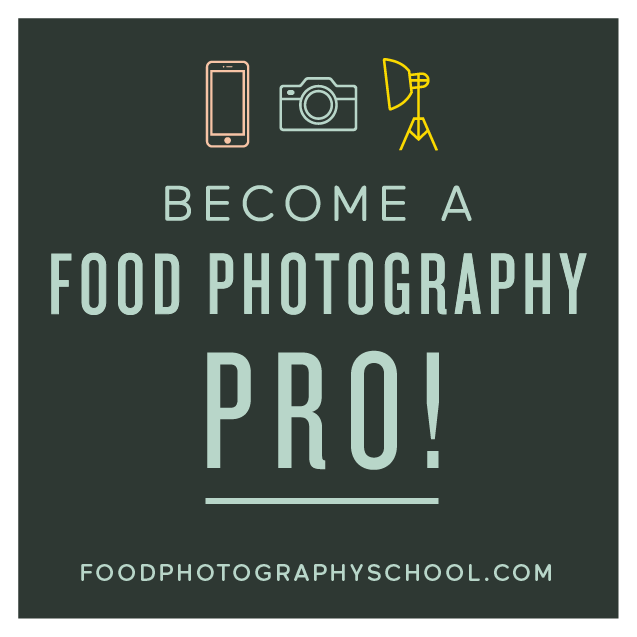 Sign up for
My Darling Vegan Newsletter
get a FREE copy of my Clean Eating Vegan ebook
Advertise Here