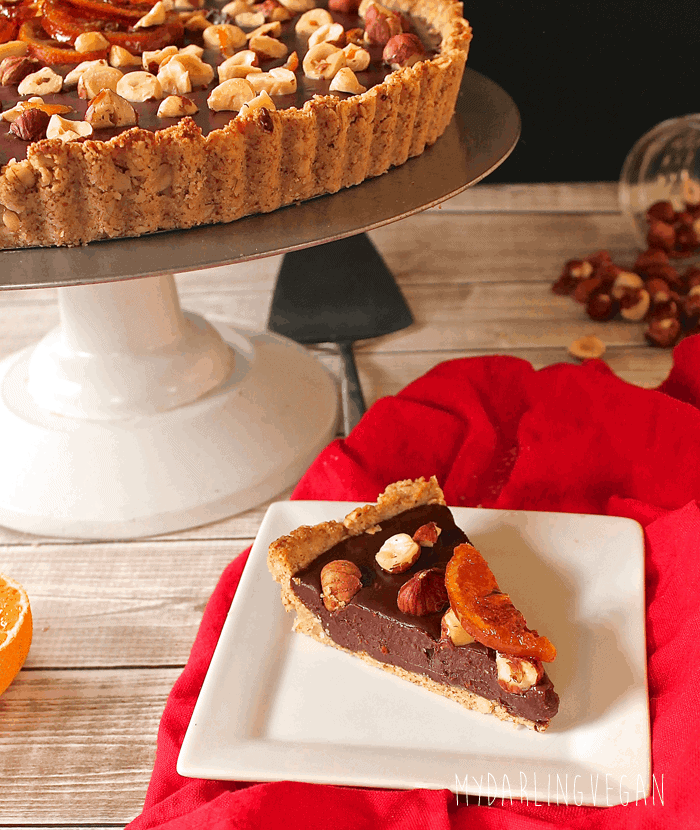 Welcome to the Virtual Vegan Potluck 2014!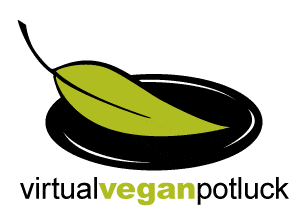 Today marks the 5th Virtual Potluck (the third one I've participated in) featuring bloggers from around the world, each contributing one awesome vegan recipe among eight categories including: appetizers, beverages, breads, entrees, and (my personal favorite) dessert.  From wherever you start, you can scroll through as many blogs as you would like using the "go back" and "go forward" buttons down below and I recommend you do because there's no such thing as too many delicious vegan holiday recipes. 
If you have already been traveling through the Virtual Potluck, I hope your eyes have made room for dessert because I've brought you chocolate…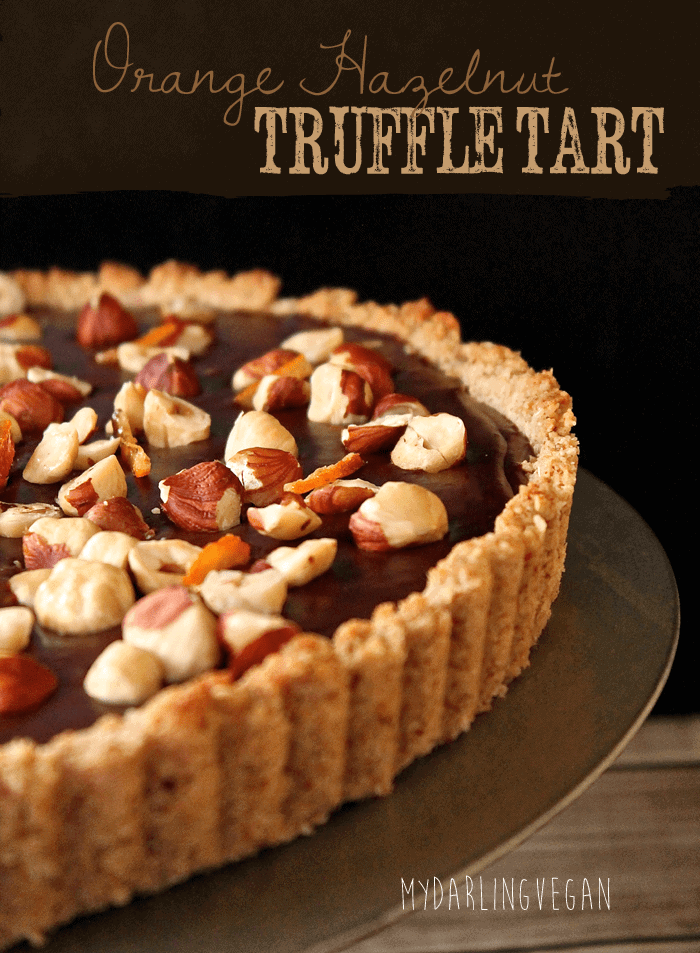 This tart screams decadence. Made with dark chocolate ganache and flavored with hints of orange and rum, it's the perfect end to your holiday feasts.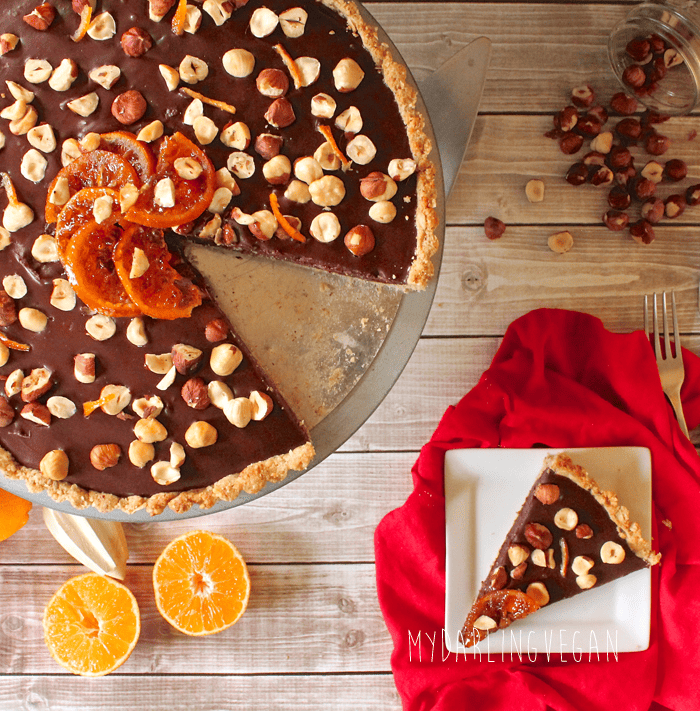 Chocolate Orange Hazelnut Truffle Tart
Ingredients
Gluten-Free Hazelnut Crust
1½ cup almond meal
1 cup toasted hazelnuts
1 cup rolled oats
½ cup coconut oil, melted
2 tablespoons maple syrup
zest of one orange
¼ teaspoon salt

Chocolate Truffle Filling
24 ounces (2 bags) vegan chocolate chips
1 can full fat coconut milk
¼ cup coconut oil
1 tablespoon dark rum (optional)
1 tablespoon orange juice or 1 teaspoon orange extract

Toppings
toasted hazelnuts, chopped
candied orange (optional)
Instructions
Preheat the oven to 350 degrees. Lightly spray a 10" tart pan and set aside.
In a food processor chop the hazelnuts until they are a coarse crumb. Add the remaining crust ingredients and process until well combined. The crust should hold together when pressed between your fingers. Spread evenly onto tart pan, pressing it up the fluted sides. Bake for 12 minutes, until lightly browned. Remove from oven and cool.
To make the filling, place the chocolate chips, rum, and orange juice in a medium sized bowl. In a small saucepan bring the coconut milk and coconut oil to a scald (just before boiling point). Pour over chocolate chips and cover for 3 minutes. Remove lid and gently stir together until thick and dark. Pour evenly into cooled crust.
Place in the refrigerator for 30 minutes. Sprinkle with chopped hazelnuts and orange peel and return to refrigerator for another hour, until chilled all the way through.
Store in the refrigerator.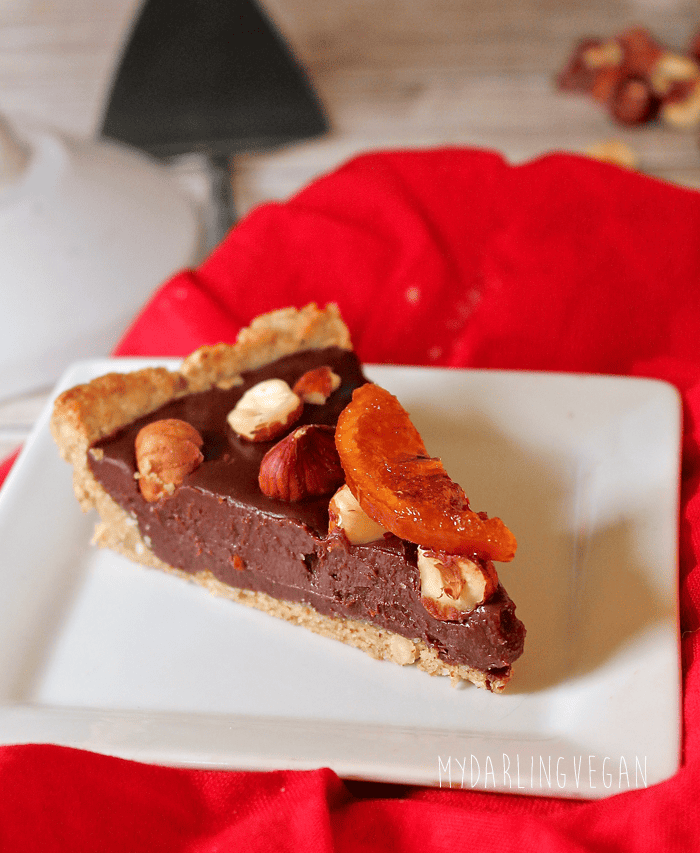 Want more?
Keep on traveling through the Vegan Virtual Potluck using the buttons below. Or start from the beginning by clicking here.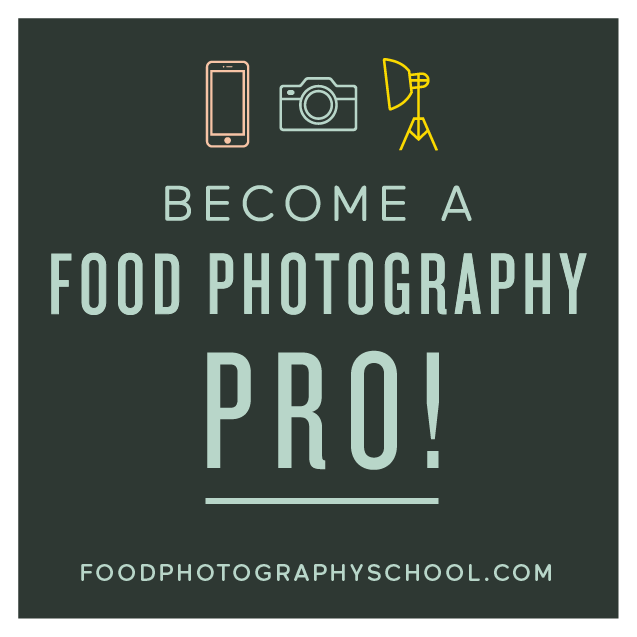 Sign up for
My Darling Vegan Newsletter
get a FREE copy of my Clean Eating Vegan ebook
Advertise Here