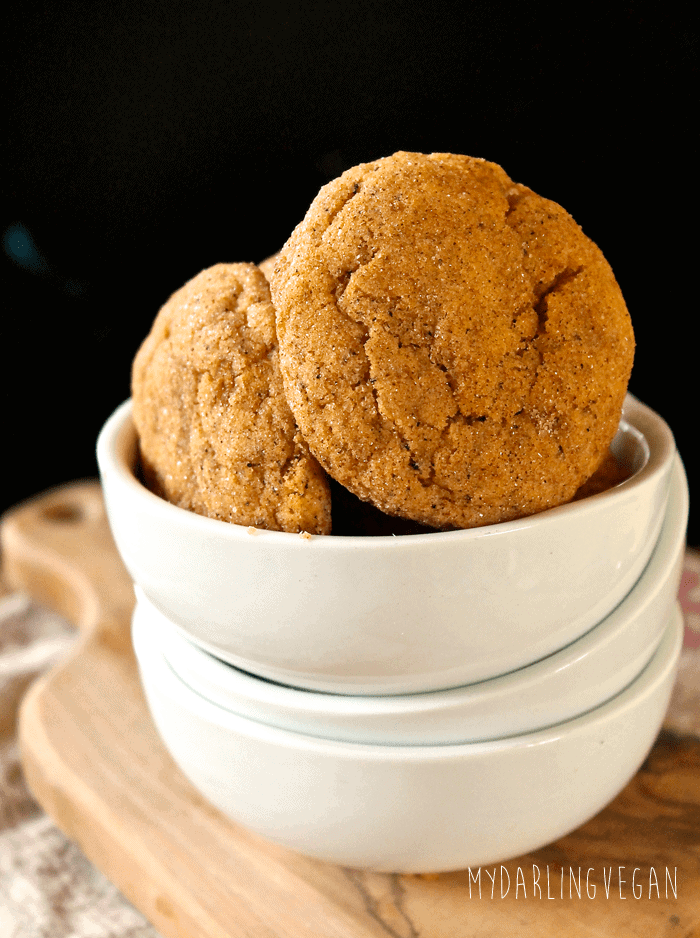 If you were to wrap up all the things you love about Fall, toss them in cinnamon sugar, and throw it all in the oven at 400 degrees Fahrenheit for 8-10 minutes, you'd have these cookies.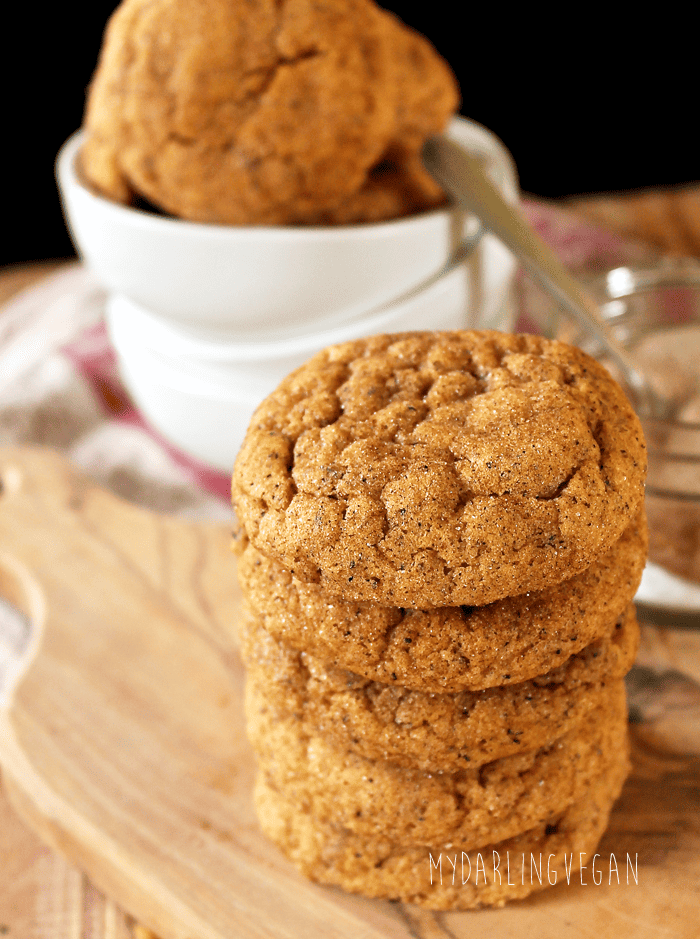 Now that it's cold(ish), grey, and rainy, (yay!) every afternoon, during this sweet spot which my kids are simultaneously occupied, I find myself pacing my kitchen dreaming up cookie recipes. Or doughnuts. Or muffins. It's like I suddenly cannot have enough warm sweets around the house. And it's not because I want to eat them (although that part is pretty fun) but there is something unequivocal to the calmness I find in baking.
And any calmness I can find these days, I submerge myself in fully.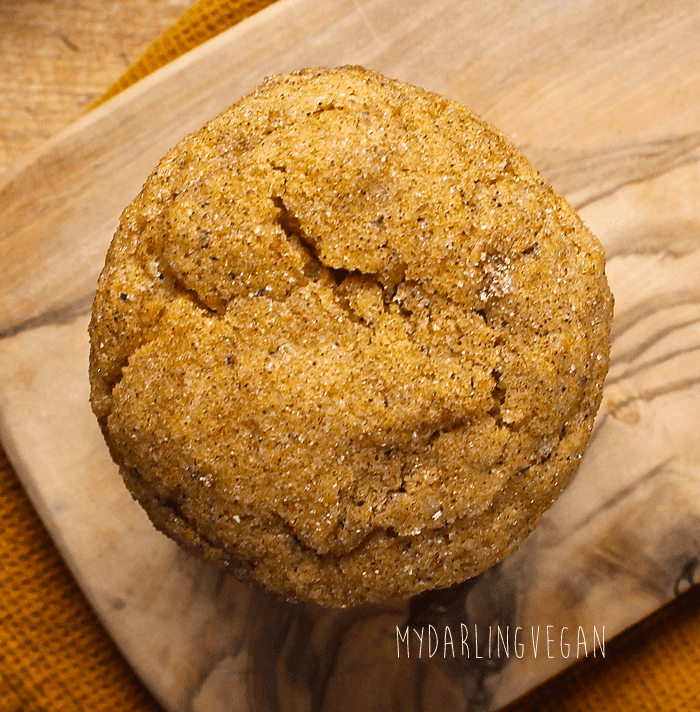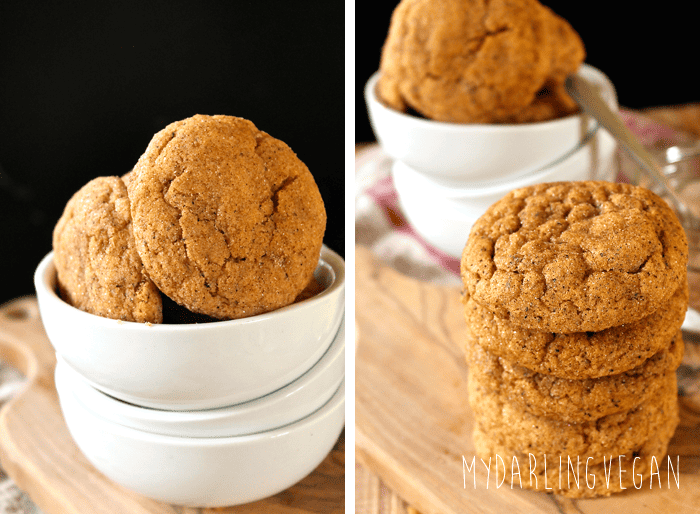 It took me three batches (which neither I nor my neighbors minded at all) to perfect this cookie, but once I did…oh, my. These cookies are everything you love about snickdoodles – the crunchy outside giving way to a soft chewy inside, the slight tang of cream of tartar lingering a little bit after your last bite. But mixed with pumpkin, black tea, and all your favorite Autumal spices, these cookies are a little taste of nirvana.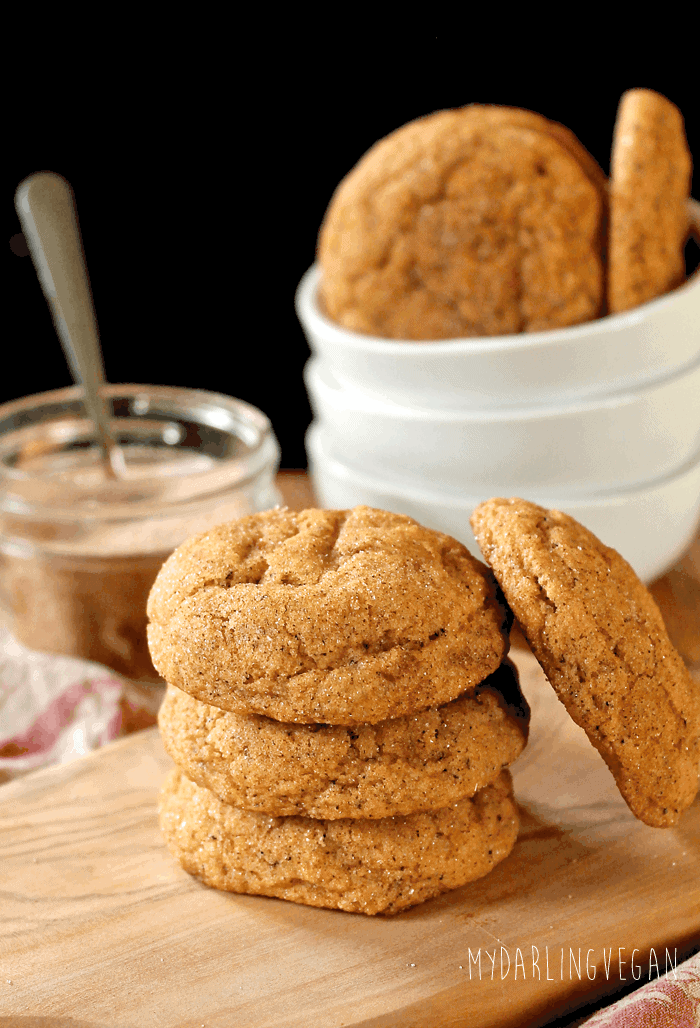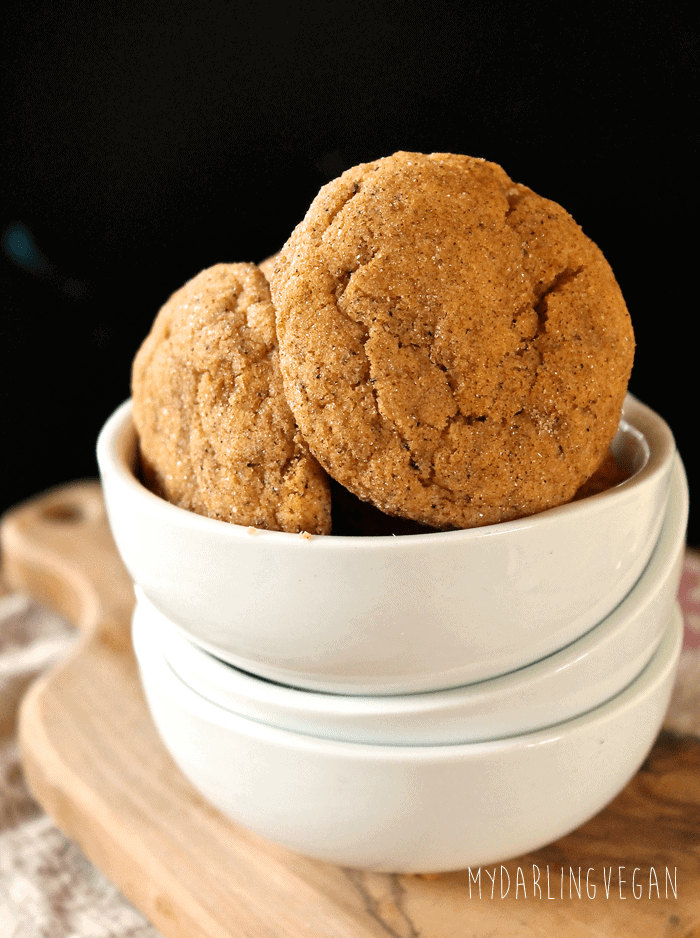 Pumpkin Chai Snickerdoodles
Ingredients
Wet Ingredients
1/2

cup

1 stick non-dairy butter (I used Earth Balance)

1

cup

granulated sugar

1

teaspoon

vanilla extract

1/2

cup

pumpkin puree
Cinnamon Sugar
1/4

cup

granulated sugar

1-2

teaspoons

cinnamon
Instructions
In a food processor combine all the dry ingredients and pulse until well blended.

In a stand-up mixer beat the non-dairy butter, sugar, and vanilla until light and fluffy. Add the pumpkin puree and beat to combine, scraping down the sides of the bowl as necessary. It will look curdled at this point which is fine.

Add the flour mixture in two batches, scraping down the sides in between. Mix until it comes together. Do not over-mix.

Wrap the dough in plastic wrap and chill for at least 1 hour.

Preheat the oven to 400F. Line 2 baking sheets with parchment paper and set aside.

Roll dough into balls about 1 tablespoon big, toss in cinnamon sugar. Place on the baking sheet and bake for 8-10 minutes. They should look slightly underdone but will continue to harden as they cool.

Let the cookies cool for 5 minutes on the baking sheets before transferring them to a wire cooling rack to cool completely.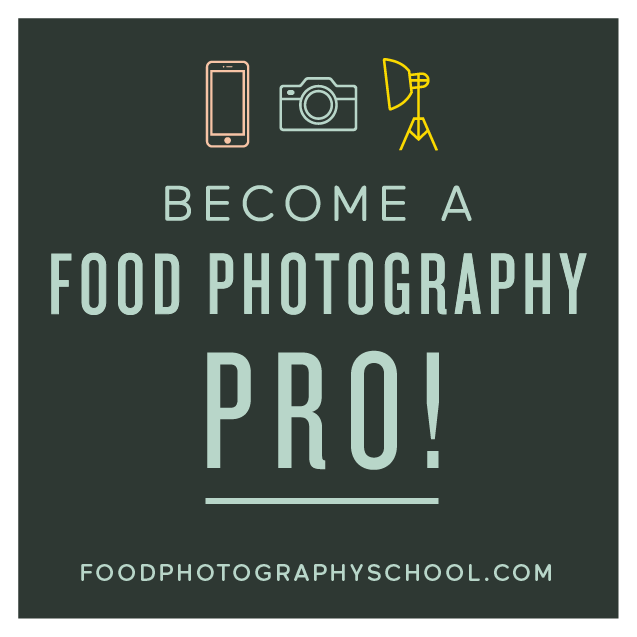 Sign up for
My Darling Vegan Newsletter
get a FREE copy of my Clean Eating Vegan ebook
Advertise Here