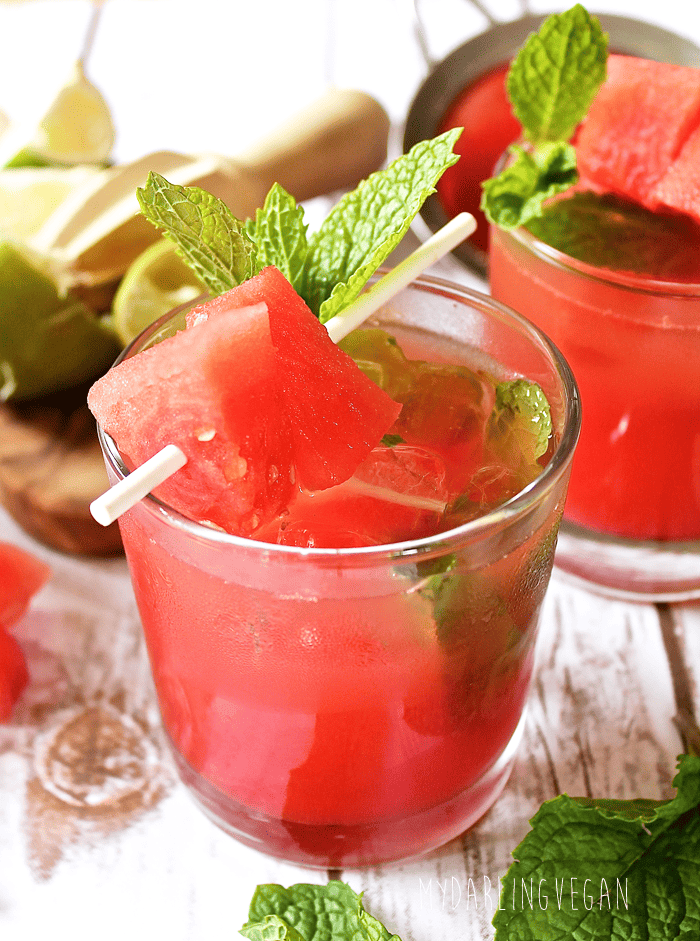 For many there is still a lot of mystery behind what vegans eat. I have been offered fish more than once yet asked, "can vegans eat peanut butter?" just as many times. There actually isn't much secret behind what we eat, and preparing food is really quite easy – you just leave out the animals.
I'm using Vegan MoFo to take an A-Z trip through my pantry to bring you 26 easy recipes to show you that anyone can cook vegan. Eating vegan, well, it's as easy as ABC.
Over the course of the month I've had a handful of curious people ask me about my plans for the letter 'X'. Honestly, I wasn't sure myself so I skirted the questions confident that I would come up with something. I thought of Xanthan Gum and Xylitol, neither of which I have ever used nor could imagine forcing into a recipe that I could proudly stand behind. Google didn't have a lot of answers for me either. It's just one of those letters that doesn't have much going for it.
Or does it?
Have you ever heard of Xigua? Perhaps you know it by it's more common name, watermelon. From what I've read xigua is the Chinese word for watermelon but it also appears to (occasionally) be used outside of the Chinese language to describe the fruit, perhaps just by other people like me who were trying very hard to come up with a food that started with 'X'. Either way, I'll take it. I just so happen to have a favorite cocktail that is made with watermelon and at this point in Vegan Mofo I could really use a drink.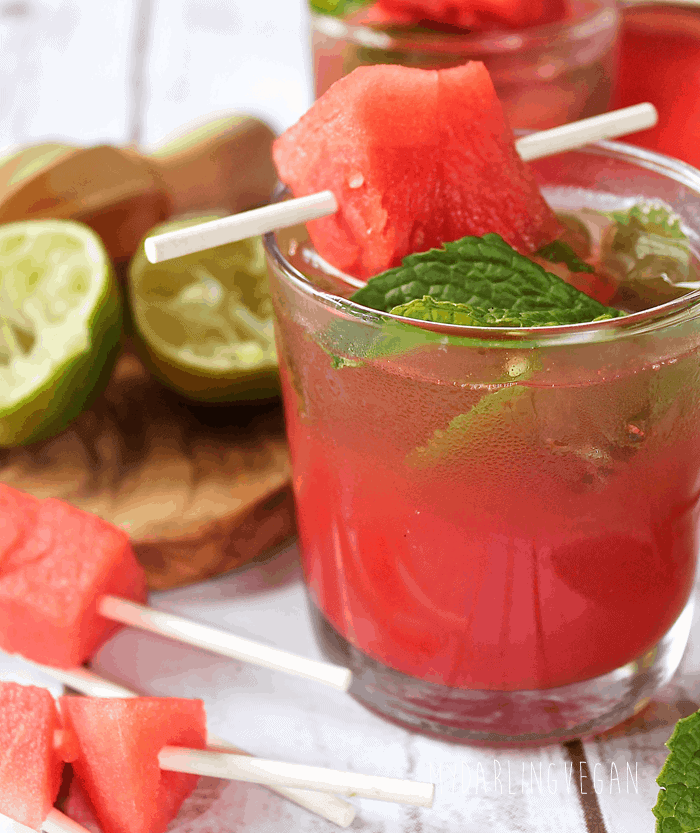 Watermelon Mojitos
Ingredients
3

cups

cubed watermelon

1

tablespoon

agave nectar

juice of 2 lime

3

ounce

white rum

about 10 fresh mint leaves

chopped

ice
Instructions
In a blender combine watermelon, agave nectar, and the juice of 1 lime. Blend completely. Strain twice through a fine mesh strainer.

In a shaker combine watermelon juice, rum, and mint leaves. Shake and pour over ice. Garnish with fresh mint leaves and watermelon.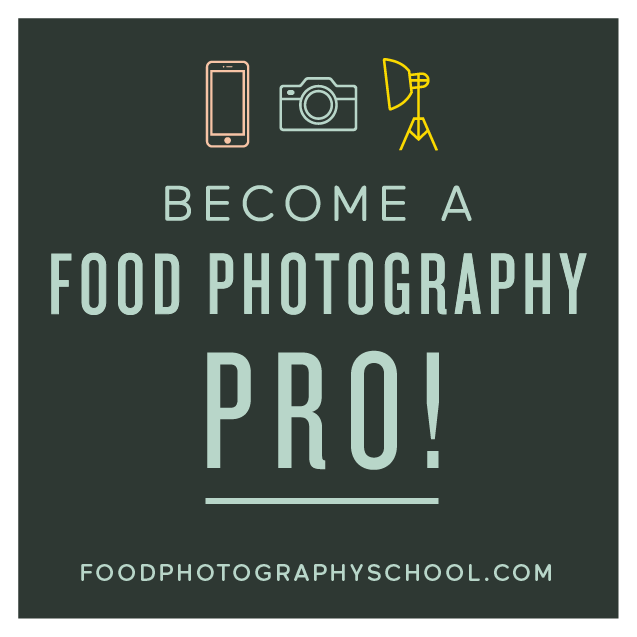 Sign up for
My Darling Vegan Newsletter
get a FREE copy of my Clean Eating Vegan ebook
Advertise Here