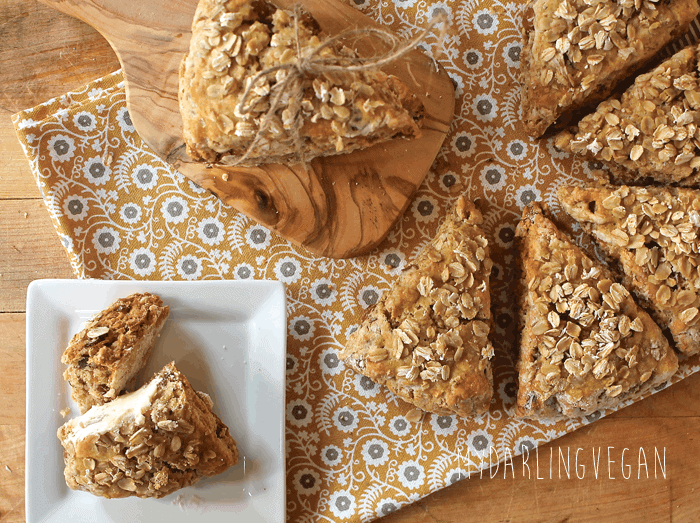 For many there is still a lot of mystery behind what vegans eat. I have been offered fish more than once yet asked, "can vegans eat peanut butter?" just as many times. There actually isn't much secret behind what we eat, and preparing food is really quite easy – you just leave out the animals.
I'm using Vegan MoFo to take an A-Z trip through my pantry to bring you 26 easy recipes to show you that anyone can cook vegan. Eating vegan, well, it's as easy as ABC.
An Ode to Scones
Oh, that flaky pastry, slightly sweetened
and perfectly buttery so that one
bite into that golden crust
and it is melting
in your mouth.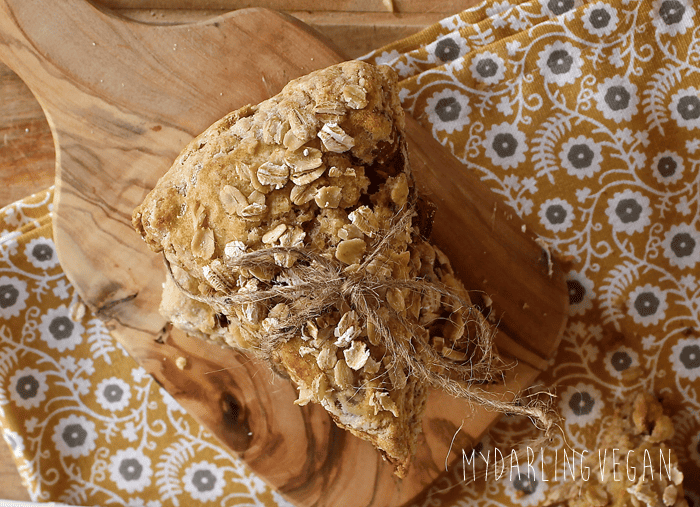 You get it, right?
At my last baking job, back in 2011 before all the kids came (okay it's just two kids, but most days it feels like a whole lot more), one of our most popular pastries was our oatmeal raisin scone. At the time I never quite understood why anyone would choose oatmeal raisin when walnut chocolate chip was sitting RIGHT NEXT TO IT, but my feelings were the minority and every day, within hours after opening, all that remained of our oatmeal raisin scones were a few loose oats and a couple of crumbs.
The scones weren't vegan so I never had one and pretty soon I totally forgot all about them (you know, with all the kids to take care of and stuff) but when I started thinking about the letter "D", which immediately led me to dates, those scones came back to me and I decided it was time to give (a variation of) them a try. I found a apricot oatmeal scone recipe in Martha Steward's Baking Handbook – which, by the way, is one of my favorite baking books to get inspiration – and adapted and veganized the recipe.
Okay guys, I get it now. I totally understand why one would choose an oatmeal date (or raisin) scones. I rarely forgo chocolate, but I can honestly say, I would choose these over walnut chocolate chip any day.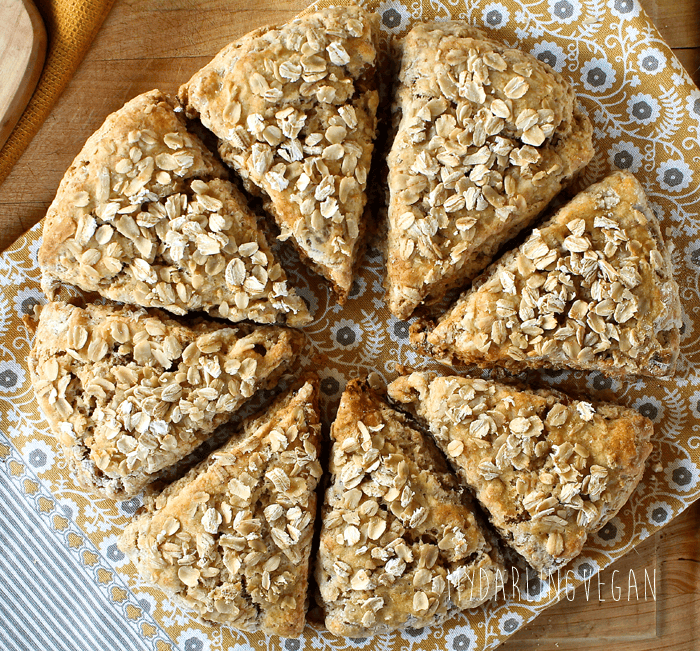 Date Oatmeal Scones
2014-08-17 21:39:47
makes 8 scones
Scones
1 cup rolled oats
1 cup all-purpose flour (plus more for dusting)
1/2 cup whole wheat flour
1/4 cup + 2 tbsp granulated sugar
2 tsp baking powder
1/2 tsp baking soda
1/2 tsp salt
1/2 cup + 2 tbsp vegan butter, cold
3/4 cup dates, chopped
1 flax egg*
1/2 cup soy milk
1/2 tsp apple cider vinegar
Topping
2 tbsp soy creamer
1/4 cup oats
Instructions
In a small bowl mix together soy milk and apple cider vinegar and let sit for 10 minutes to allow it to curdle.
In a large bowl combine oats, flours, sugar, baking powder, baking soda, and salt. Cut in small chunks of butter and mix with hands or pastry cutter until small crumbs forms. Fold in dates.
Combine the flax egg with soymilk mixture and add to the dry ingredients Stir until just combined. Turn dough onto floured surface. Flour an 8 inch cake pan and press dough evenly into pan. Flip upside down to release the dough and cut into 8 even pieces. Place on parchment line baking sheet and freeze until frozen all the way through.
Before baking brush tops with soy creamer and sprinkle with extra oats. Bake at 375 for 25 minutes, until golden.
Notes
To make a flax egg: combine 1 tbsp ground flaxseeds with 3 tbsp water and mix until thick and gelatinous.
I used The Vegg (vegan egg yolks) to brush on the tops rather than soy creamer and it worked great! I just don't often have it around, so soy creamer is my usual go-to "egg" wash
Adapted from Martha Steward's Baking Handbook
Adapted from Martha Steward's Baking Handbook
My Darling Vegan https://www.mydarlingvegan.com/
Are you a date lover? What's your favorite way to use them?

new to my darling vegan?
sign up for email updates
and find me on facebook, twitter, and instagram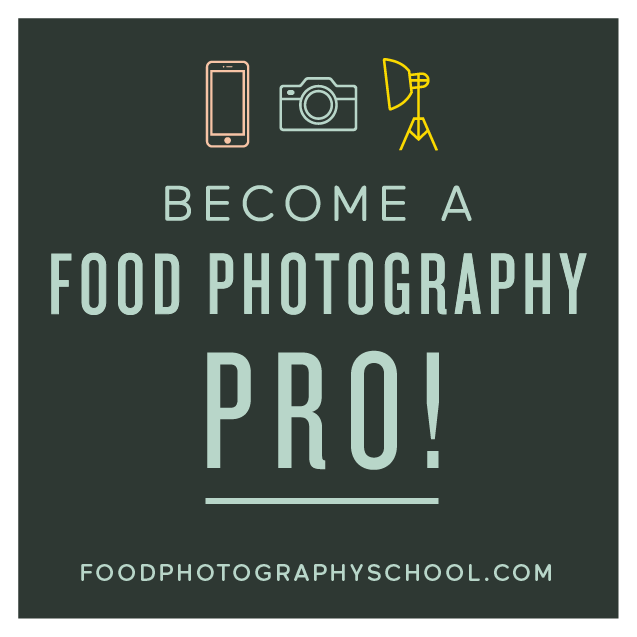 Sign up for
My Darling Vegan Newsletter
get a FREE copy of my Clean Eating Vegan ebook
Advertise Here