Every year at this time I like to give myself a little space to reflect on the past year. Years go by so fast and yet they can take you to places you never expected to be. In 2011 I thought I would be an unhappy food service employee for my entire life. With no kids, no big dreams, no career goals in my site, endless monotony loomed ahead. Now three years later I have two amazing children and a passion that I'm working on turning into a career – both which come with surprises around every corner. As I paused to look back at 2014 I recognize it was hard and exhausting. I saw new sides to myself as Jason and I maneuvered (often clumsily) this parenthood thing with our two very young children. It was also beautiful, rewarding, and filled with the people I love most in this world.
And so before 2014 comes to a close and 2015 begins, walk with me once more through the past 12 months.


January: The year started with a brand new baby and a toddler who hadn't quite turned two. I don't remember much of those first few weeks other than all the crying. I was crying from the hormones and sleep deprivation. Eden was crying because this new baby was needing way too much of the attention. And Nash, he just cried and cried. In those early days I would wait by the clock for Jason to come home from work so I could hand off the crying baby and hide in long, hot showers until it was time to breastfeed again. It was a dark time that I don't remember well and I'm thankful to be through it.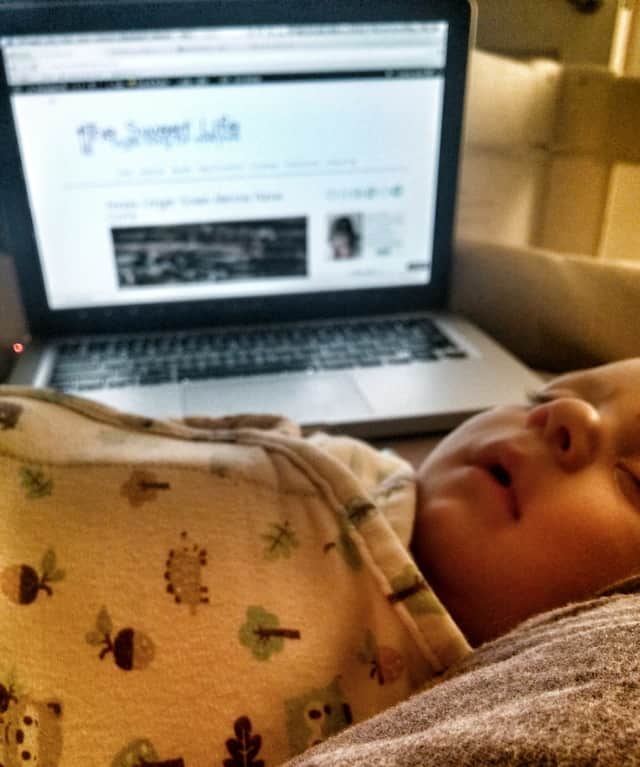 February (and on). Nash would go to sleep around 6pm but only if I was holding/nursing him. So after dinner I would take him downstairs to our bedroom to squeeze in a few minutes of blogging while he slept in my arms. I grew to love those hours alone with a sleeping baby and one of the only things that kept me sane at the time: my work. I poured into the blog to feel normal again, to identify beyond the sleep-deprived parent and breastfeeding mama I was becoming.

MY LATEST VIDEOS
March. Early in the year I committed 2014 to be the year of food photography. I got a book and started reading. One of the first things I learned was the importance of taking my camera off the automatic setting. Up until that point I had been using my fancy DSLR as a point-and-shoot camera. The transition to manual mode transformed my photography. These cookies above are from the first photo shoot after I made that adjustment and from then on my photography took a huge step forward, continuing to improve throughout the year. It is now my favorite part (although also one of the hardest) about food blogging. Just for fun, take a look at this page I put together of some of the before and afters of my photos.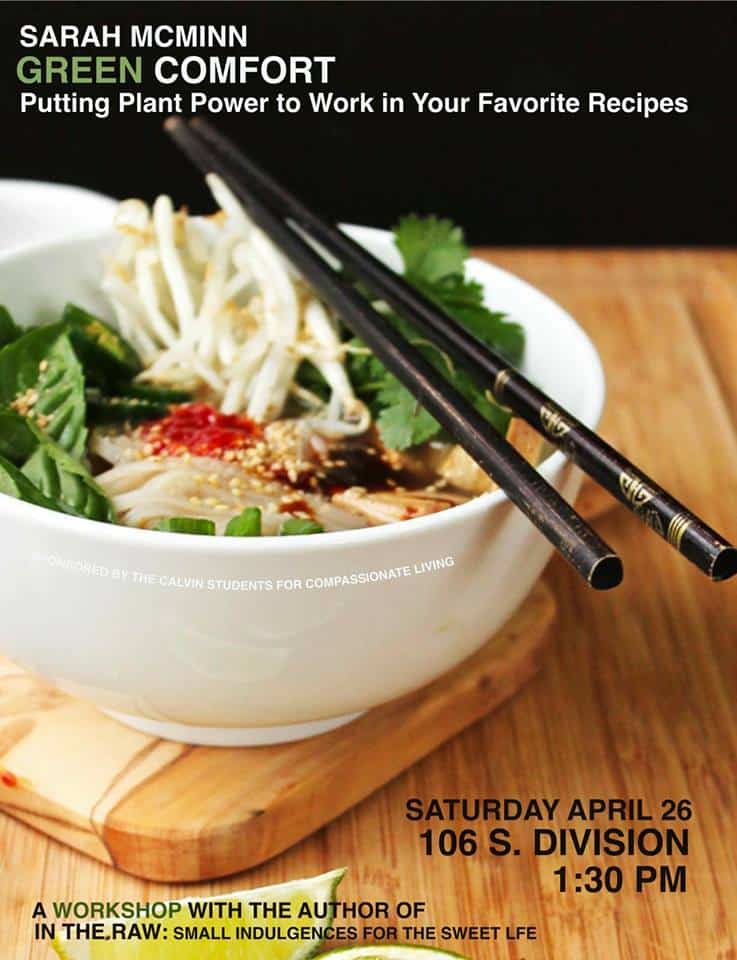 April: This month I flew to Michigan for my first speaking gig, a cooking demonstration at the animal awareness conference, Wake Up Weekend. This trip was so good for my heart and soul and, it turns out, I really enjoy public speaking. The shy girl who blushes easily, who knew?
May: At the beginning of May I began my 30 Day Cleanse which has continued to change the way I eat even to this day. By cutting out all processed foods, bread, soy, coffee, and alcohol I learned an amazing new way to live life. I have strived towards this way of eating ever since, sometimes better than others. Oh, and heads up, I will be bringing back the 30 day cleanse for the month of January and I have a lot of tricks up my sleeve (including some awesome health-filled giveaways), so tune in and join the clean eating challenge.
May also ended with another airplane ride to Chicago where I got to take part in the wedding of one of my favorite, most-dearest friends. It was a true honor and definite highlight of the year.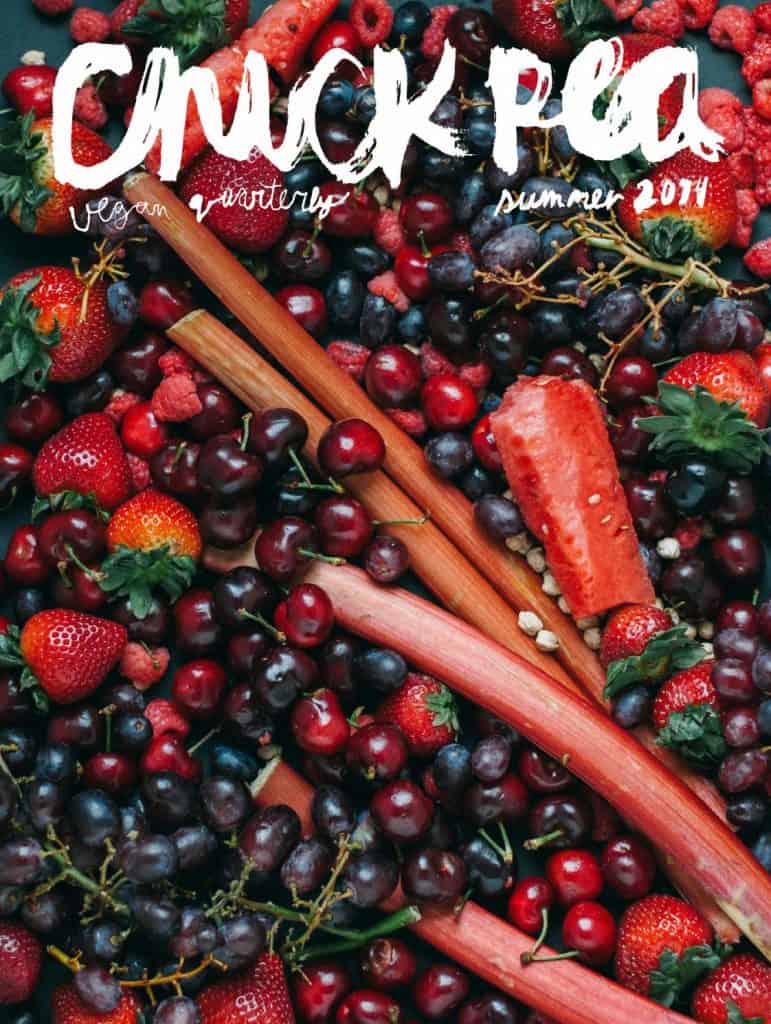 The Summer: I got my first spread in Chickpea Magazine – a DIY ice cream sundae bar, we started a long refinance/remodel on our house (still in progress), and I revealed the mega project I had been working on: moving The Sweet Life to My Darling Vegan. I am still picking up the pieces and dealing with the fallout of that huge transition for the blog (the decrease in traffic, specifically) but it was something that needed to happen and it is so good to be on the other side of that project.
September: Vegan MoFo. 26 recipes in 30 days. Enough said.
October: I get an apprentice.
After a long ten months of primarily taking care of the baby, there was a definite shift around this time that allowed me some much needed quality time with Eden. The fall was filled with beginning traditions, mother/daughter doughnut dates, and lots of playtime in the kitchen, behind the camera, and doing other blog-related things. In October, Eden's speech suddenly exploded going from one word sentences to being entirely conversational. And while I still mourn the quickness in which they grow up, I experienced a whole new level of magic during this season with my wildly imaginative, charming toddler.
November: Lots of sickness, a totalled car, a traveling husband, bouts of insomnia, and a very important pause to remember all that I am grateful for.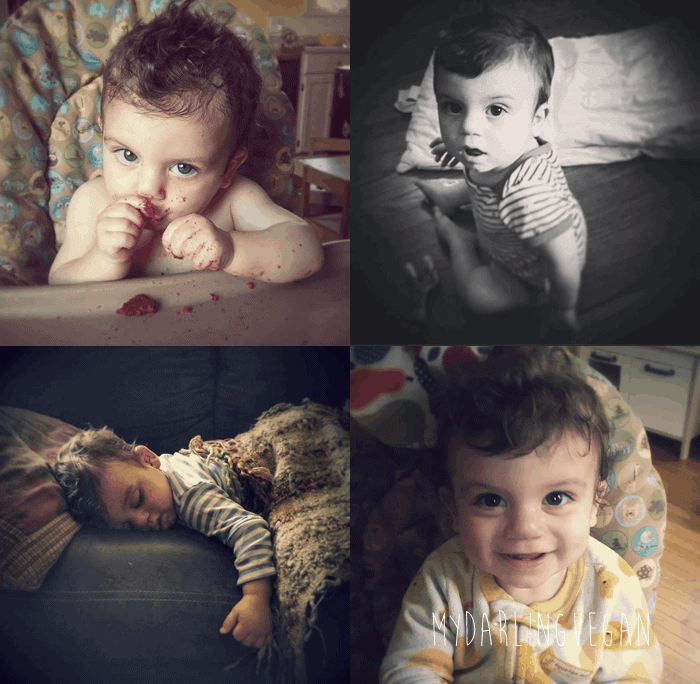 December: This year wraps up with a child who is no longer a baby and a toddler who is almost three, some wonderful new traditions (like a gingerbread house I was too embarrassed to share), sleeping through the night (finally), and many unknown adventures on the horizon. I look forward to 2015 with anticipation and excitement.
Thank you for being part of my year. Happy New Years from my family to yours.
What are some of the highlights from your 2014?
Written by My Darling Vegan