Classic Vanilla Creme Brûlée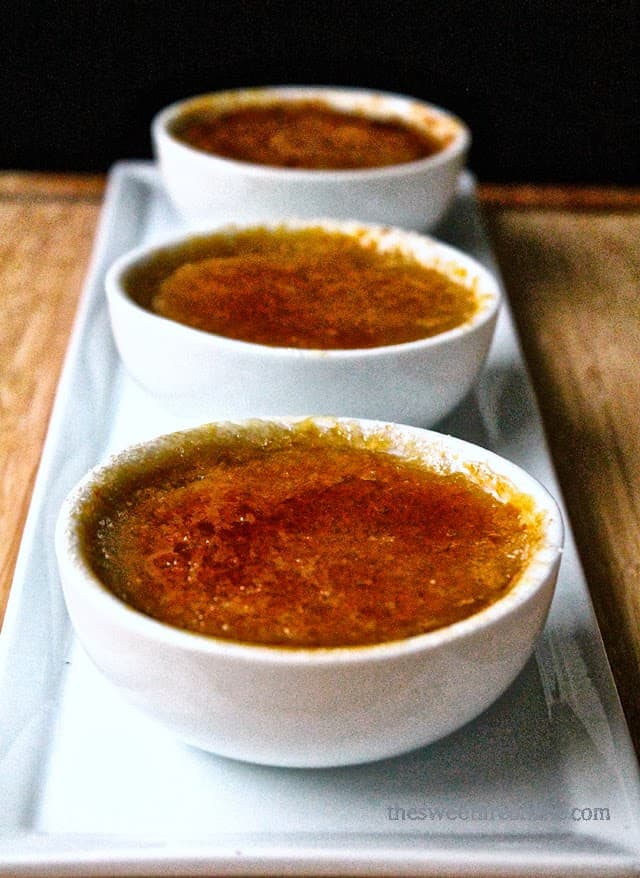 Classic French Creme Brûlée Vegan
gluten, dairy, egg, and soy free
serves 4
Ingredients:
1 cup cashews, soaked 6-8 hours
1/2 cup water
2 cups almond milk
1/2 cup granulated sugar
1/4 cup + 2 tbsp chickpea flour
1 1/2 tbsp cornstarch
1/8 tsp of salt
2 vanilla beans, split and scraped
2-3 tbsp granulated sugar
Method:
Drain and rinse cashews and place in a food processor or high-powered blender. Add water and and puree until completely smooth, scraping the sides as needed. Set aside.
In a medium saucepan stir together almond milk, 1/2 cup of sugar, chickpea flour, cornstarch, salt, and vanilla beans with it's pulp. Heat over medium heat, stirring constantly. Bring to a low boil. At this point the milk mixture will start to become thick. Continue stirring, scraping the sides of the pot, allowing milk to boil for two minutes. This ensures that the cornstarch and chickpea flour are cooked. Remove from heat and let cool for 10 minutes.
Place four ramekins or custard cups onto a sheet tray over a flat surface.
Once mixture has cooled slightly, remove vanilla beans and set aside. Add the thick milk mixture to the pureed cashews in the food processor. Blend until completely smooth. Pour evenly into ramekins. Cover with tin foil and refrigerate until chilled all the way through, at least 3 hours. At this point they could also remain in the refrigerator for 3-4 days.
Now to the fun part!
Just before serving, add about 1/2 tbsp of sugar on top of each custard. Spread evenly a thin layer on top by rotating the custard dish in a circular motion. Tap off any excess sugar. Using a torch, melt the sugar so that it begins to bubble and turn golden.
Here is a good video demonstration on finishing creme brulee, both with a torch or in the oven.
Once the top is burnt, you'll want to eat within an hour. Do not place back in the refrigerator as it will melt the burnt top.
Variations:


I'm not one to keep it simple, so while I was whipping these up in my kitchen I tried a few different variations.
Cafe au Lait: substitute 1/2 cup strongly brewed coffee or espresso for the water. Blend with cashews just as in the recipe above.
Salted Caramel: Add 1/4 cup vegan caramel sauce to the cashews when adding milk mixture. Increase salt to 1/4 teaspoon. Once burnt, top with a small pinch of good sea salt.
Enjoy!
Did all your dreams just come true?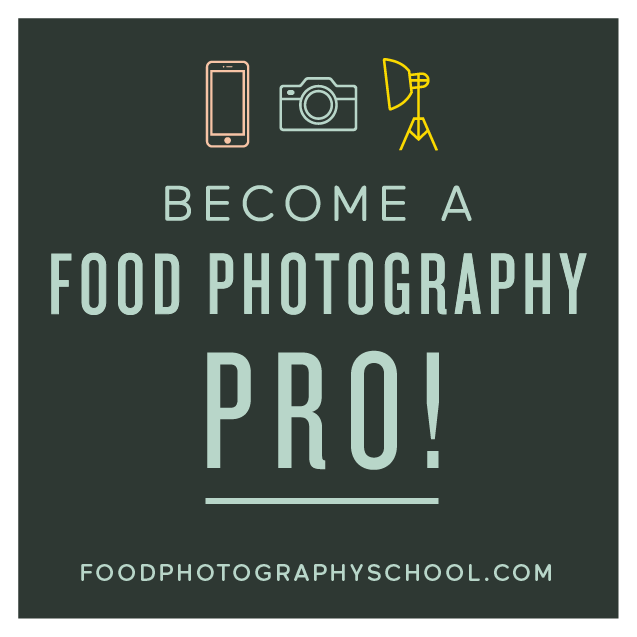 Sign up for
My Darling Vegan Newsletter
get a FREE copy of my Clean Eating Vegan ebook
Advertise Here